Etopia are very proud to be sponsoring the Delegate Lounge at the Annual Chartered Institute of Housing's Conference – Housing '23 – in Manchester from 27th to 29th June.  If you're building 5 or 500 homes our panellised system can deliver homes that exceed the Future Homes Standard.
Nicola Clayton, Alex Fink, Bill Hampton and Ed Webb will be there to answer your questions about Etopia and tell you about the benefits of our MMC Category 2 (Panellised) system.  It only takes 15 minutes for us to provide you with an overview and you don't even have to be a Delegate, we can easily meet you in the Exhibition or anywhere to introduce you to Etopia and start the conversation that will enable you to deliver your Net Zero Ready building targets.
This link will enable you to secure a visitors pass to Housing 23.
This link allows you to book an appointment in advance.
With only 2 weeks to go and appointments filling up – get yours booked today!  We can't wait to see you in a (hopefully) sunny Manchester soon.
You'll find Etopia in the Delegate Lounge with our bold 'Future-Proof Revolution' campaign.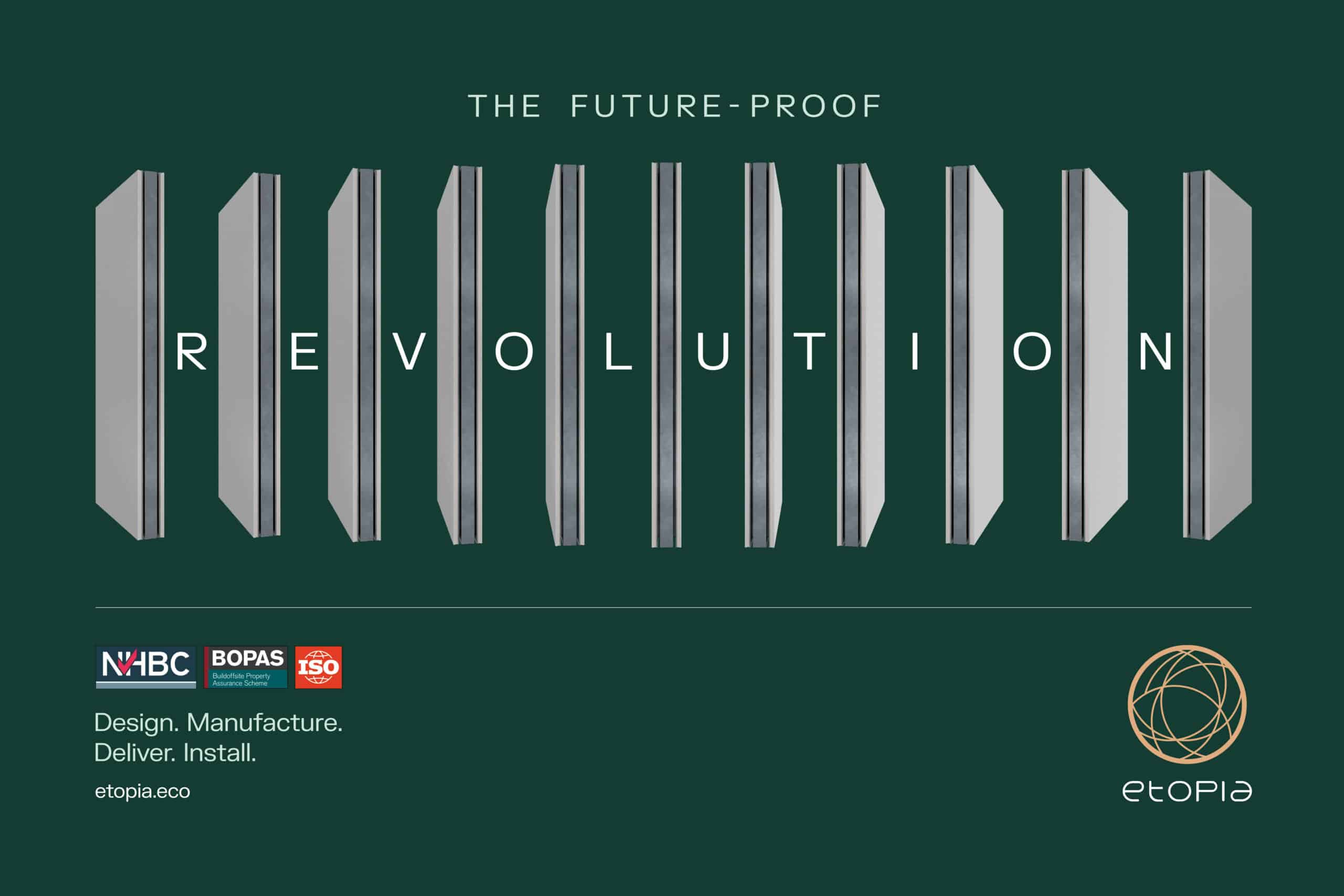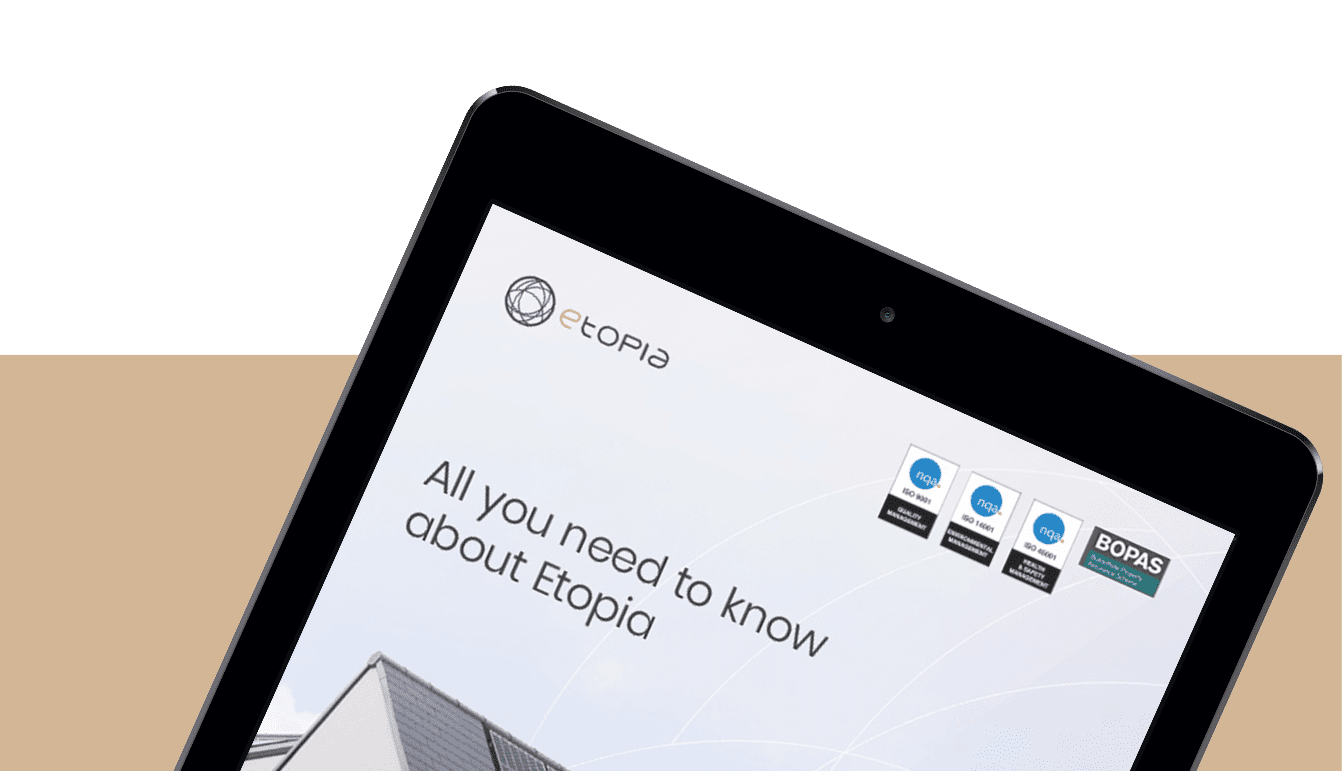 Download a copy of our brochure.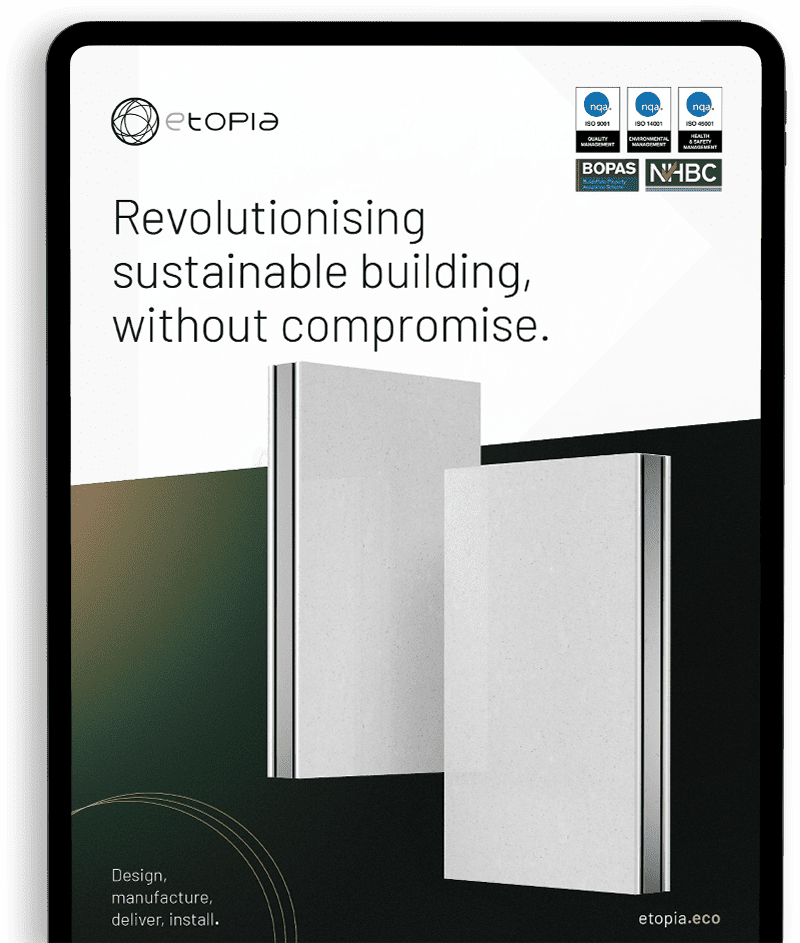 CONTACT ETOPIA
Ready to talk about your next build?
If you have any questions at all please reach out to us via the form. We're always happy to talk.
Other enquiries can be made to info@projectetopia.com.