LEADERS IN NET ZERO
Net Zero Construction Takes Center Stage.
The vision of Etopia is to facilitate the construction industries transition to Net Zero. It is doing this through innovation in materials, design, manufacturing and onsite construction. Everything about the Etopia system is geared towards simplicity and energy performance so that new efficient homes can be built at high speed and with great accuracy.
We are Etopia, and we are…
GOALS AND OBJECTIVES
Achievements.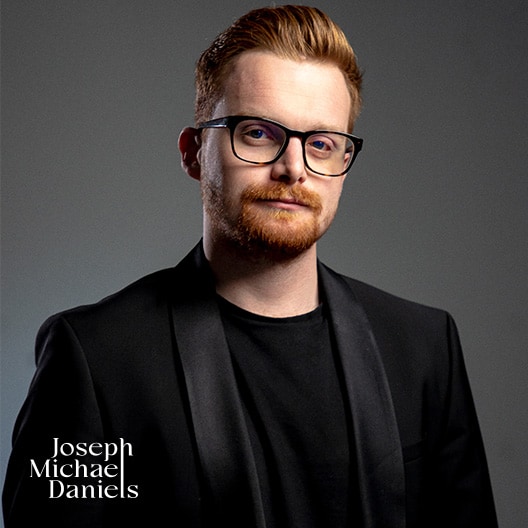 Leading Net Zero policy
Our founder Joseph Daniels has been recognised as a leader in the Net Zero Built Environment Space. Joseph was asked to be the Chair of Smart Construction at the UKBCSD in 2020. Joseph is working as an advisor to the BRE on their new BPS7014 standard and working with Sintali and Edge on the Edge global accreditation in partnership with the World Bank. Joseph was named Innovation Champion at the 2019 Building Innovation Awards, named as a Resi Trailblazer by property week in 2019, was featured in Forbes 30 under 30 in 2020 and won Entrepreneur of the Year in the 2020 Property Week Awards.
1 / 5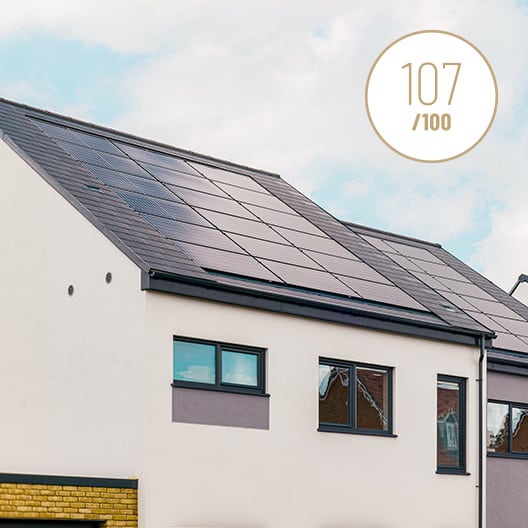 107/100 EPC rating
Our first Etopia development in Corby was groundbreaking in energy performance. The 47 unit site had energy earth banks, ground source heat pumps, air source heat pumps, solar, MVHR and cutting edge batteries. The development overall had an average EPC rating of Grade A, scoring 105/100 with the top performing builds achieving Grade A of 107/100.
From July 2021 to Jan 2022 a number of homeowners provided us data on their energy bills, which informed us they were paying an average of £45 per month for a large 3 bed terrace house. Some residents sold their solar generated energy back to the grid, making one of the homeowners' July energy bill just £2.40.
2 / 5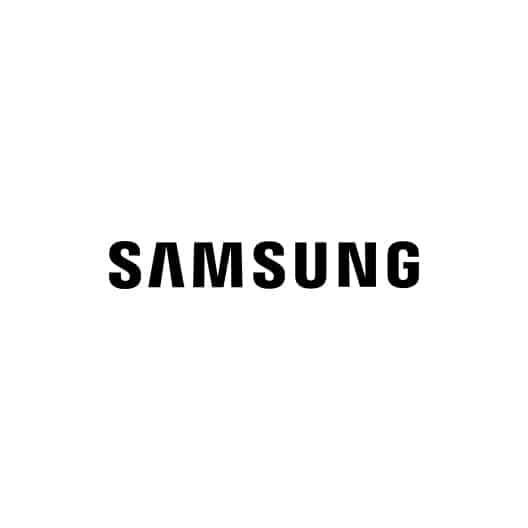 Partnership with global tech leader
Etopia partnered with Samsung in 2019 to use their air source heat pump technology and renewable energy products in our homes as well as partnering on Etopia's IoT products.
3 / 5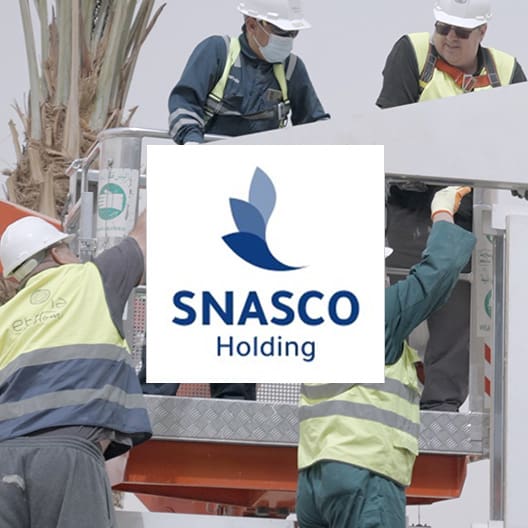 Partnership with sustainable developer
Etopia has partnered with SNASCO Holdings in Saudi Arabia, who will manufacture and deliver housing to the region.
4 / 5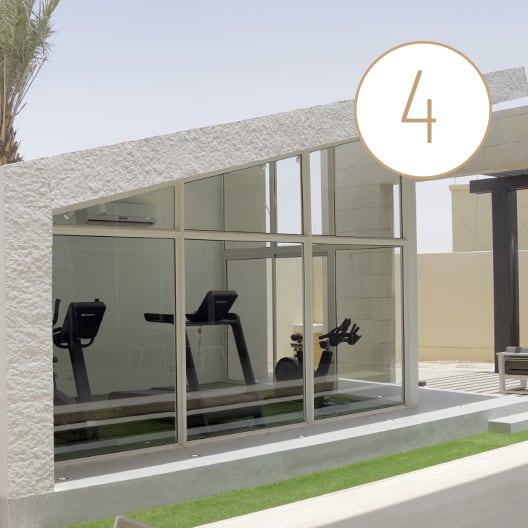 Building globally
Etopia is the first panellised build system to have been deployed on four continents. Europe, Africa, North America, and Asia.
5 / 5
THE MMC SOLUTION
Carbon creation in our industry.
Currently, the built environment accounts for 40% of UK's greenhouse emissions.
14% of this, comes from the 28 million homes that we live in.
More than 300 councils in the UK have declared a climate emergency.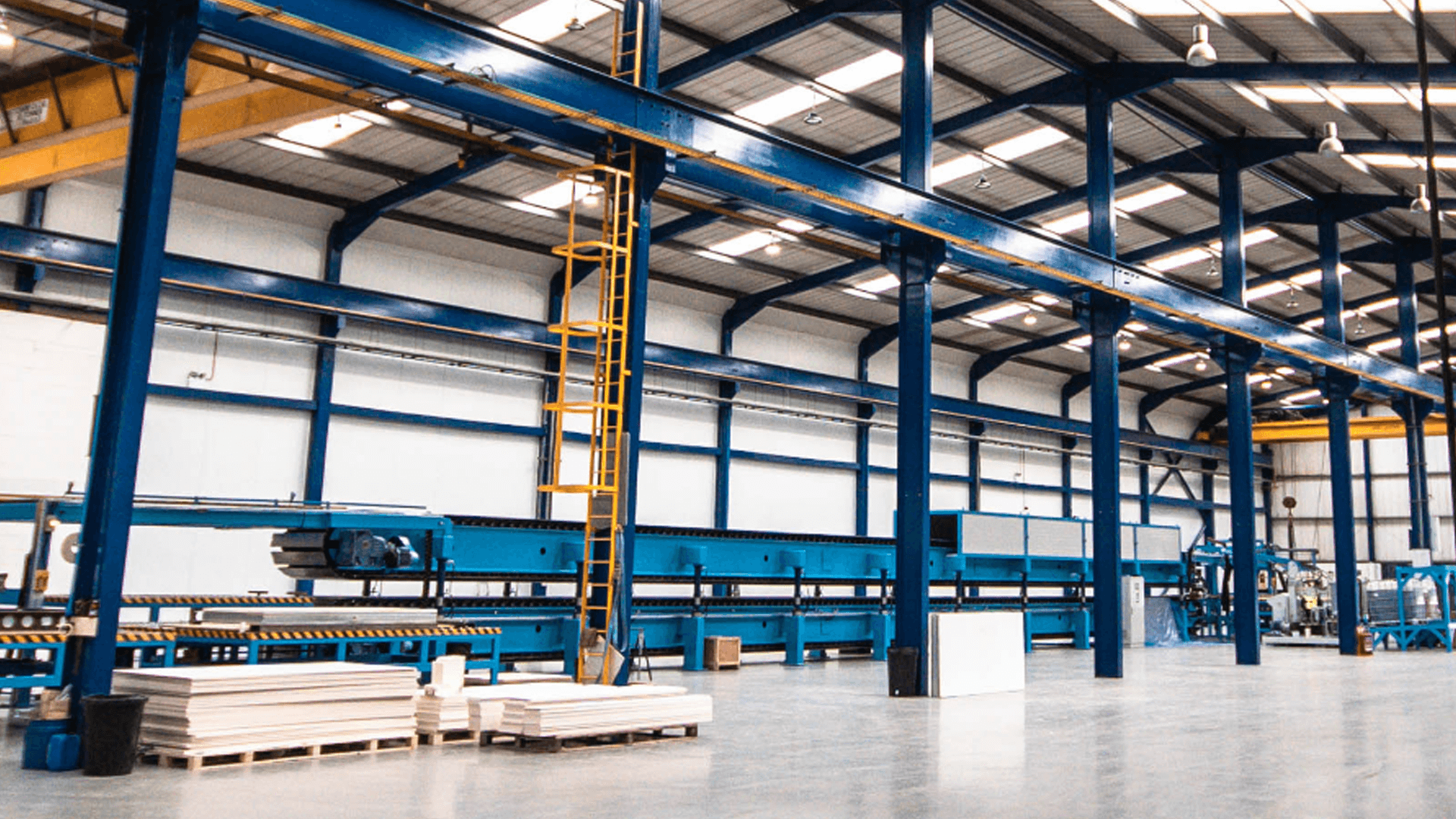 Our large-scale production facility in Ellesmere Port, Liverpool.
Reducing carbon impact and dependence.
The innovations that we are currently undertaking are producing sustainable buildings from material selection to processes. Our vision offers sustainable solutions in design, manufacture, delivery and installation.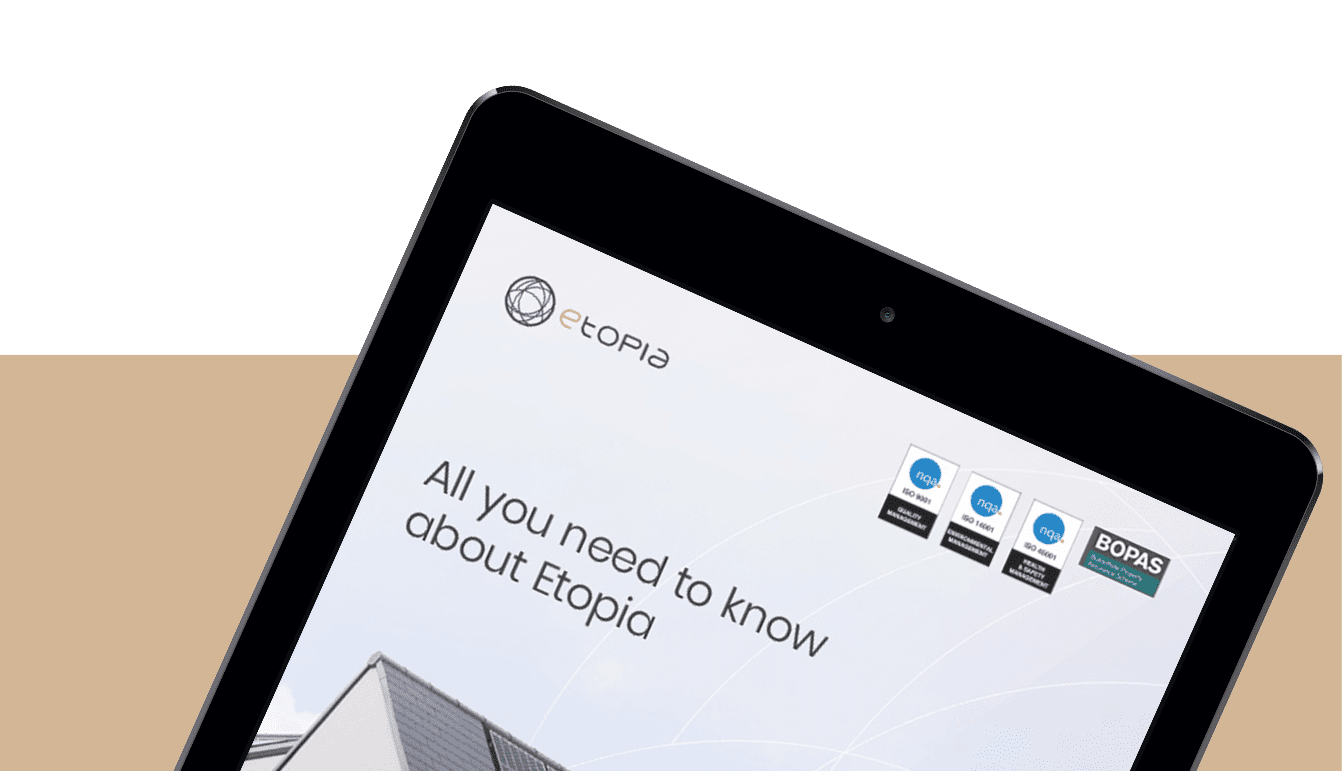 Download a copy of our brochure.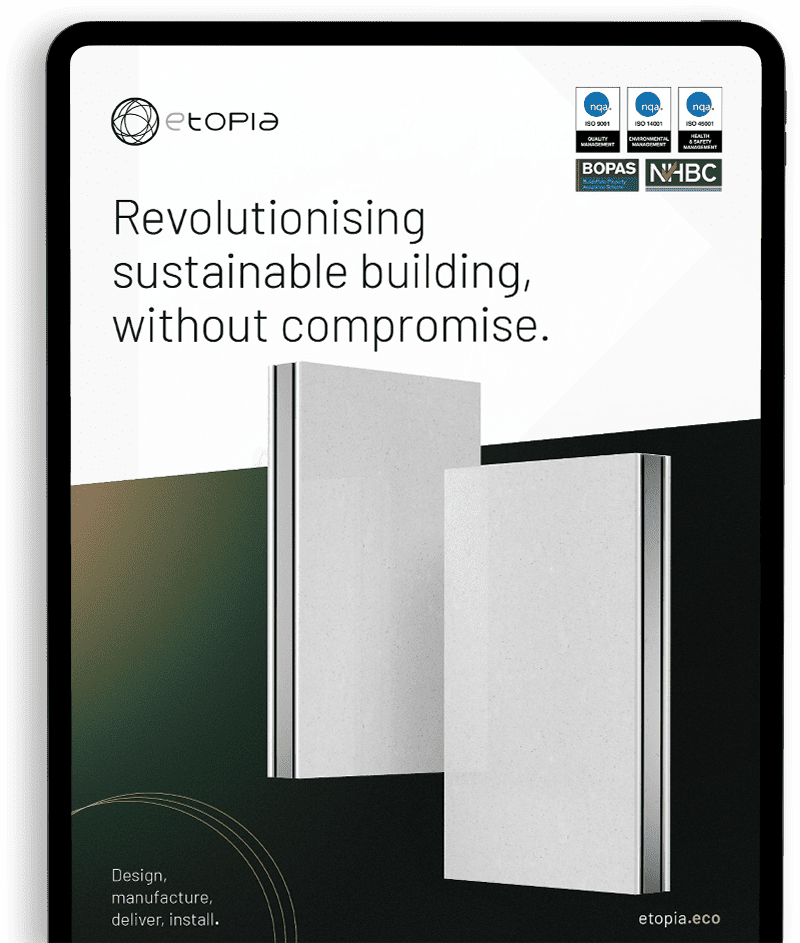 CONTACT ETOPIA
We're happy to discuss your next sustainable building.
Please reach out to us via the form if you have any queries. Or to talk to us directly, call 020 3781 8444.