What is the Future Homes Standard?
The details of the Future Homes Standard will be consulted on in 2023. The specification is expected to deliver a 75-80% carbon reduction on current levels. The consultation response sets out the indicative performance of the "notional" building which needs to be bettered, particularly regarding primary energy, carbon emissions, and potentially also on fabric performance.
What will this standard mean for new housing schemes?
This standard effectively bans natural gas boilers and any other fossil fuel heating systems. Heat pumps are expected to become the default option either on a per-house basis or via a heat network. To better the notional building, as well as fitting an air source heat pump, new homes will either need solar (PV) or near passivhaus fabric levels.
Why are airtightness and U-value important?
These are the key metrics evaluated when assessing fabric performance, which has a direct impact on the amount of energy required, and therefore the carbon emissions created. The illustration below indicates how far within the Future Homes Standard specification Etopia's system sits. Homes built with our system will comfortably meet and exceed the Future Homes Standard.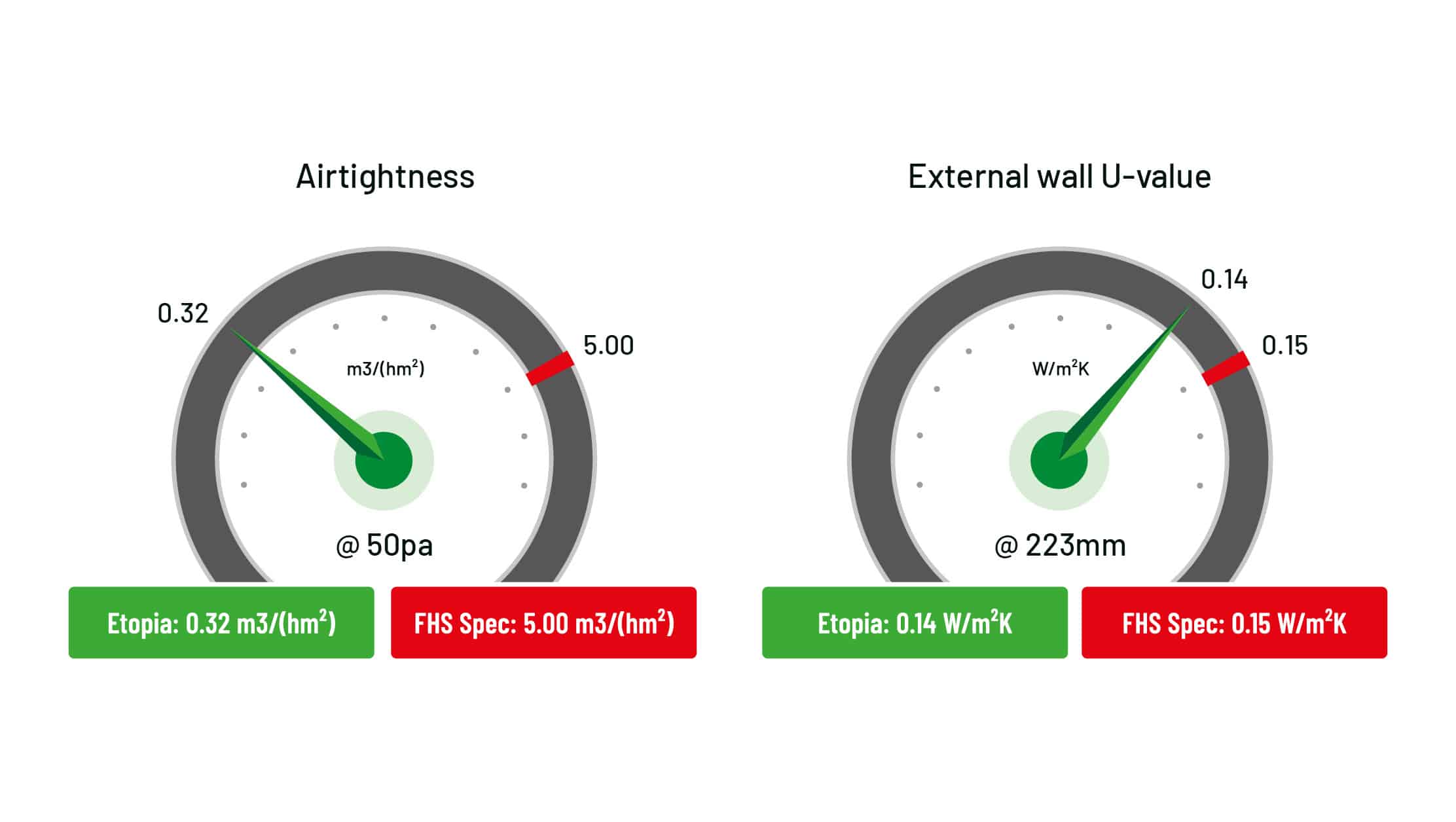 What are the timescales?
Before the Future Homes Standard comes into effect, a technical specification will be consulted on in 2023, taking effect in 2025, and all new homes built from 2026 will need to comply.
How can you take action?
If you want to know more about the Future Homes Standard or how Etopia can help you build homes that will meet it, please get in touch with Nicola Clayton, Head of Business Development for Etopia.
Also, if you would like to see our build system in action, please ask about our open days at show home in Cambridgeshire.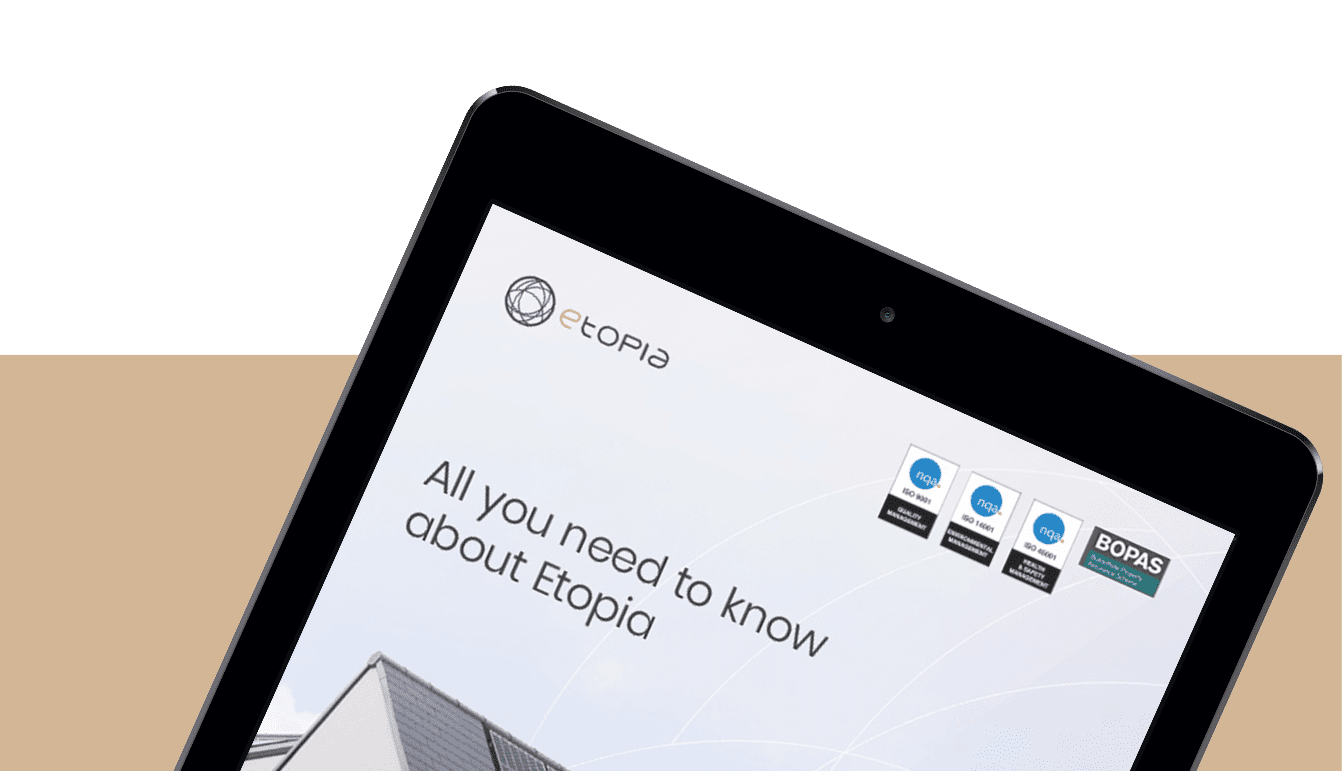 Download a copy of our brochure.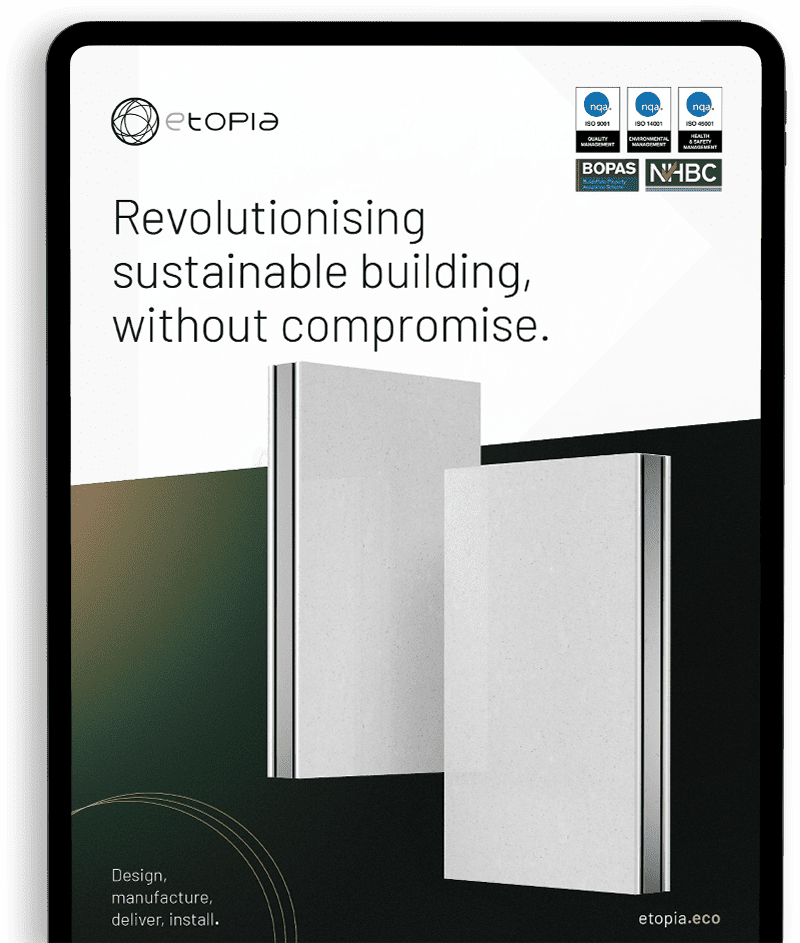 CONTACT ETOPIA
Ready to talk about your next build?
If you have any questions at all please reach out to us via the form. We're always happy to talk.
Other enquiries can be made to info@projectetopia.com.