The panellised system allows projects
to reduce carbon at every stage.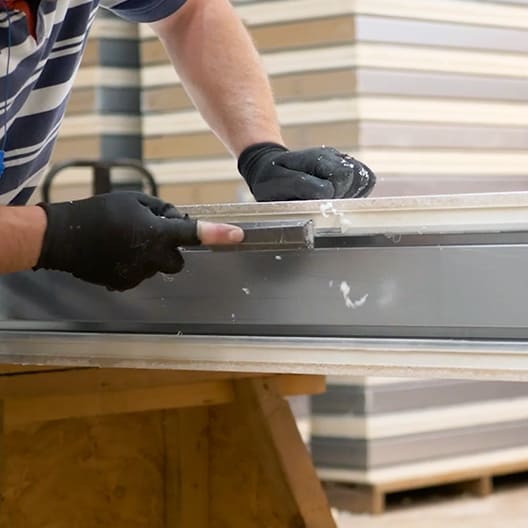 Waste material
The manufacturing process allows material waste to keep below 1%. This also means there is very little waste at the site, which has other benefits for site safety and construction speed.
1 / 4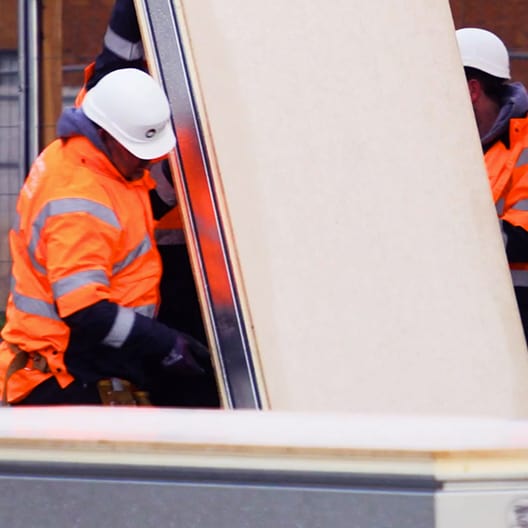 Embodied carbon
The embodied carbon of all the greenhouse gas (GHG) emissions associated with the extraction, transportation, manufacturing, and installation on site of the cement particle panellised system is 24% less than the GHG emissions of traditional brick and mortar.
2 / 4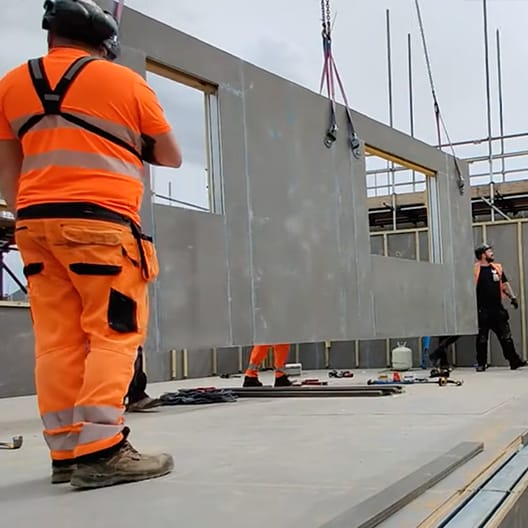 Construction time
The system saves up to 60% off the construction time, when compared with traditional methods. With less labour being required, development savings can be made, which also helps to reduce commutes to site and on-site office space, and thus carbon emissions.
3 / 4
Energy in the home
By using the system, the demand for energy within the home is substantially cut, and therefore carbon emissions are reduced. This also and helps tackle fuel poverty by reducing the need for new energy creation, which goes some way to reducing the current cost of living issue.
4 / 4
Sustainable partnerships
for a cleaner future.
We work with The UK Business Council for Sustainable Development (UKBCSD), The UK Green Building Council (UKGBC), CO2nstruct Zero, RICS and the UK Government to accelerate Net Zero progress. We consult with AJ Energy Consultants for guidance on energy technology integration.
Internationally, our collaborators include The United Nations Framework Convention on Climate Change (UNFCCC), The International Finance Corporation (IFC), The World Bank, One Carbon World and The Middle East and North Africa (MENA) Green Building Congress.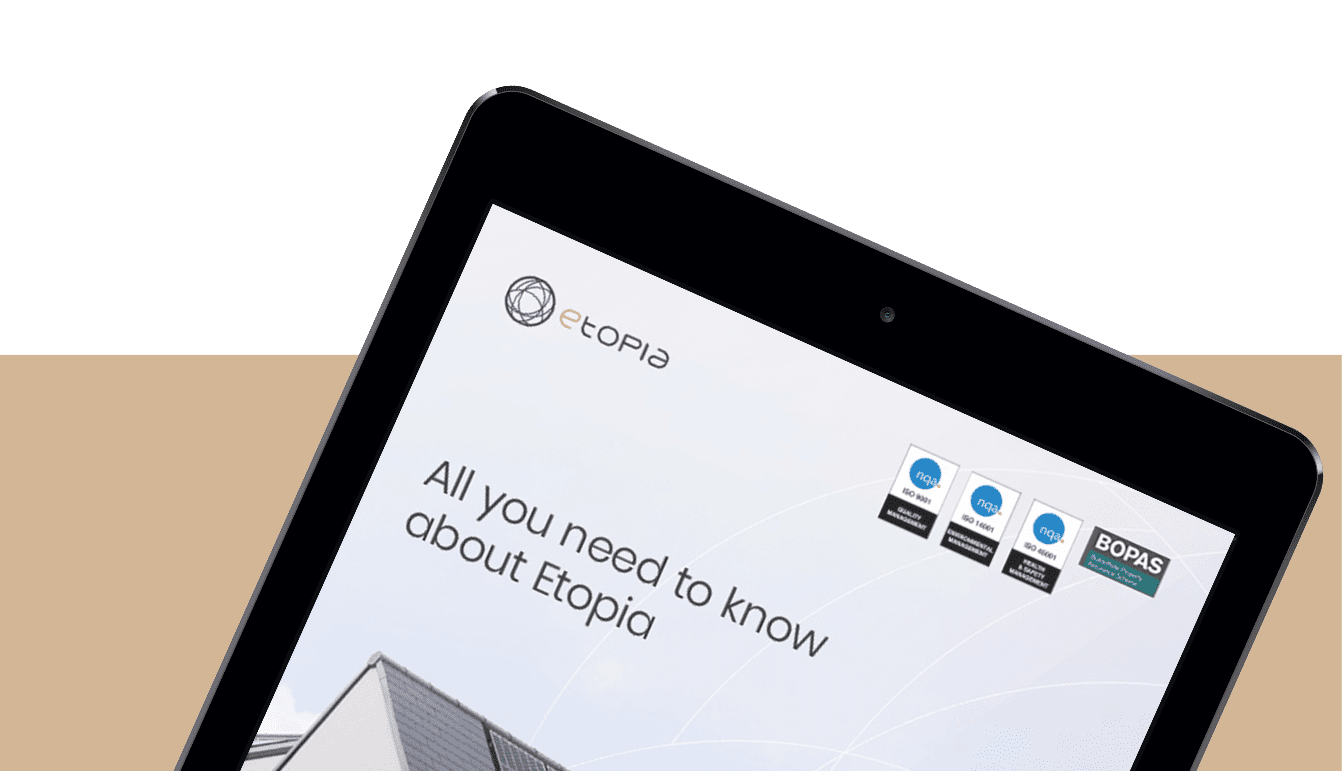 Download a copy of our brochure.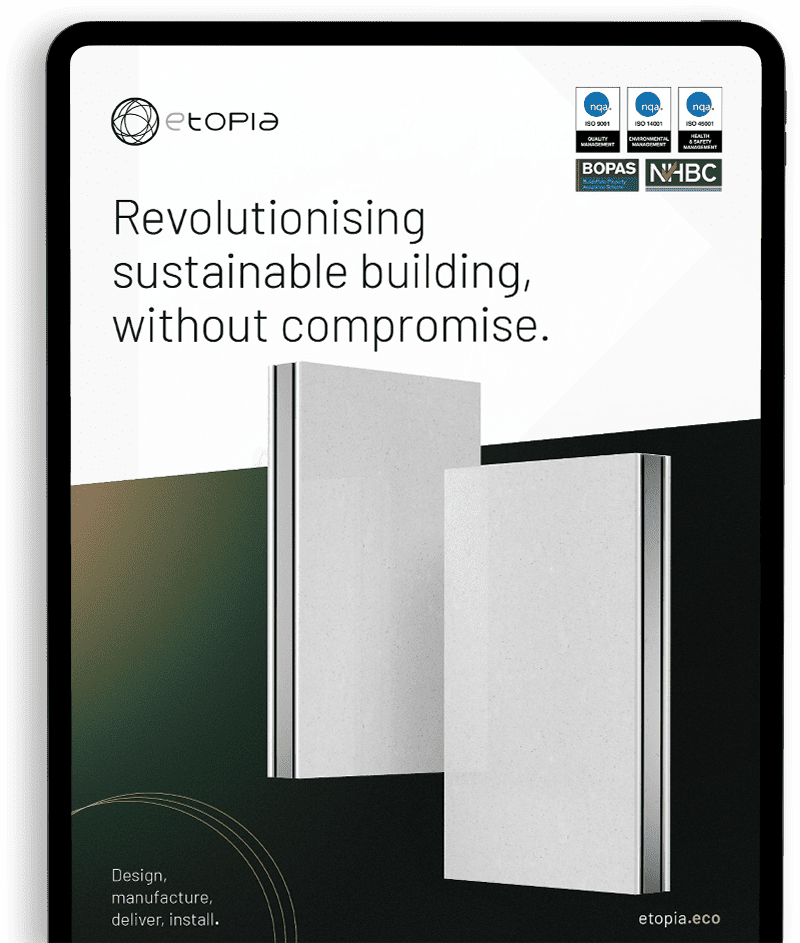 CONTACT ETOPIA
Ready to talk about your next build?
If you have any questions at all please reach out to us via the form. We're always happy to talk.
Other enquiries can be made to info@projectetopia.com.