Etopia is celebrating securing a place on the Offsite Homes Alliance's £2 billion off-site national modular construction framework.  
Etopia has been appointed to deliver their MMC Category 2 panellised system over the next 4 years on the OSHA  Framework, administrated by Great Places Housing Group, to supply homes to its 23 members and to future new members of the alliance. 
Successfully selected onto the OSHA framework based on technical competence, price and commitment to social value, Etopia will be joining a total of 13 suppliers to support in the delivery of extensive development programmes and collective ambitions to tackle the housing crisis. 
Matthew Harrison, Chief Executive of OSHA member Great Places Housing Group said: 
"We're delighted to be working with Etopia on the new OSHA framework. We're confident they will be able to work with us and the OSHA clients in delivering the sector's extensive development ambitions. We were pleased with the positive response from the market and received high quality proposals and substantial social value pledges for our communities. We are now looking forward to mobilising the framework and working together on new projects to realise our ambitions of delivering much-needed affordable homes."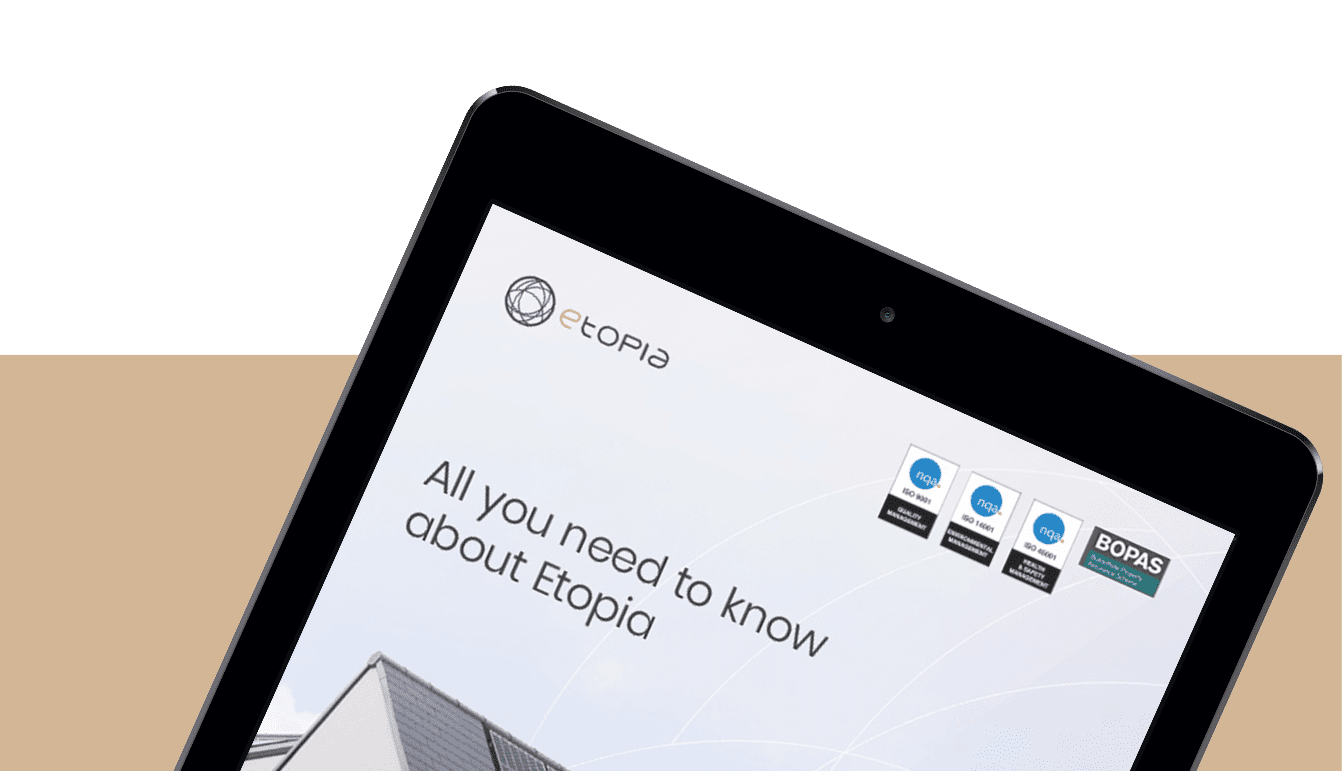 Download a copy of our brochure.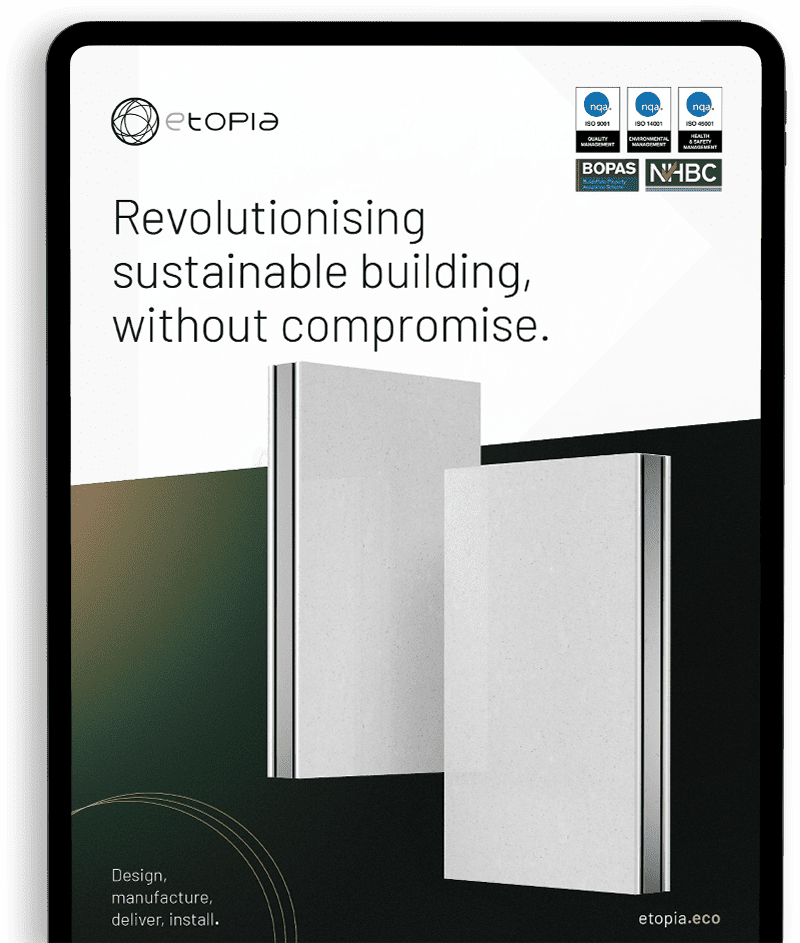 CONTACT ETOPIA
Ready to talk about your next build?
If you have any questions at all please reach out to us via the form. We're always happy to talk.
Other enquiries can be made to info@projectetopia.com.