OUR LIVING LAB
Incredible performance through combined technology.
When you add energy technology to the superstructure, amazing results are achieved. Solar energy is created with solar panels and solar slate, and stored using a battery. Energy is managed through Samsung's touch-screen devices. An air-source heat-pump along with vents keep the airflow constant and temperature-controlled.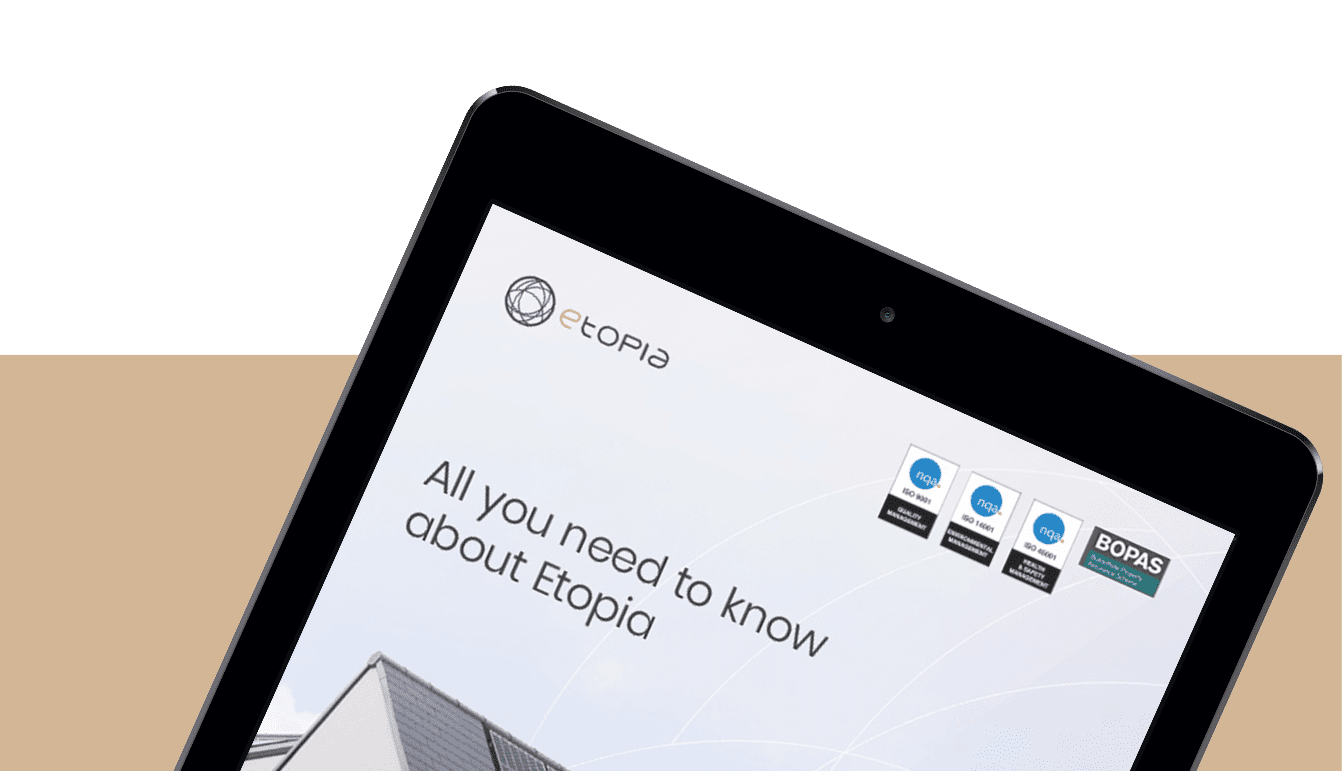 Download a copy of our brochure.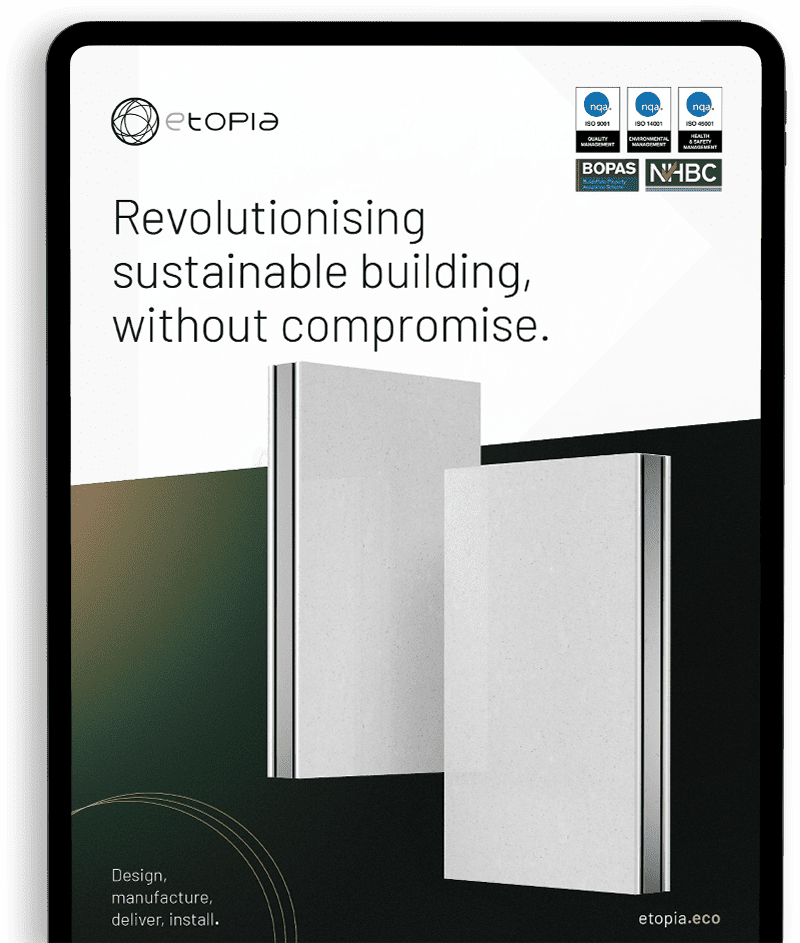 CONTACT ETOPIA
Ready to talk about your next build?
If you have any questions at all please reach out to us via the form. We're always happy to talk.
Other enquiries can be made to info@projectetopia.com.