Overview
This project is a collaboration between Etopia's design team and the client's architects to ensure the finished product met with planning and customer requirements. Etopia's scope of work included the design, manufacture, delivery, and installation of the Etopia system, which includes Ground and First Floor SIP walls, Internal walls, Glulam Ring Beams, Floor Cassettes, Roof Gables and Roof Trusses. Etopia's system was programmed to take 5 weeks and was delivered and installed on time without any cost variations.
Details
This social housing development by Etopia and Your Space Projects, consists of 8 units that offer affordable sustainable living, with green technology and a focus on energy efficiency. The development will provide residents with a home that is considerably cheaper to heat, while also reducing their carbon footprint.
Contractor
Your Space Projects, Cardiff has a strong reputation for delivering high-quality projects. Etopia are delighted to be partnering with them on this scheme and are looking forward to many more opportunities to work together again in Wales and the South West. YS Projects
Timeline
The installation of the Etopia system began on May 8th and was completed a month later on June 9th.  On time and within budget.
Net-Zero Ready
All homes are designed to be Net-Zero Ready, highly energy-efficient with renewable energy sources. The homes will be equipped with solar panels, air-source heat pumps, and energy-efficient lighting and appliances.  The homes are Future Proof – exceeding the proposed Future Homes Standard – they will not require any retro-fitting to achieve the Government's Net Zero targets.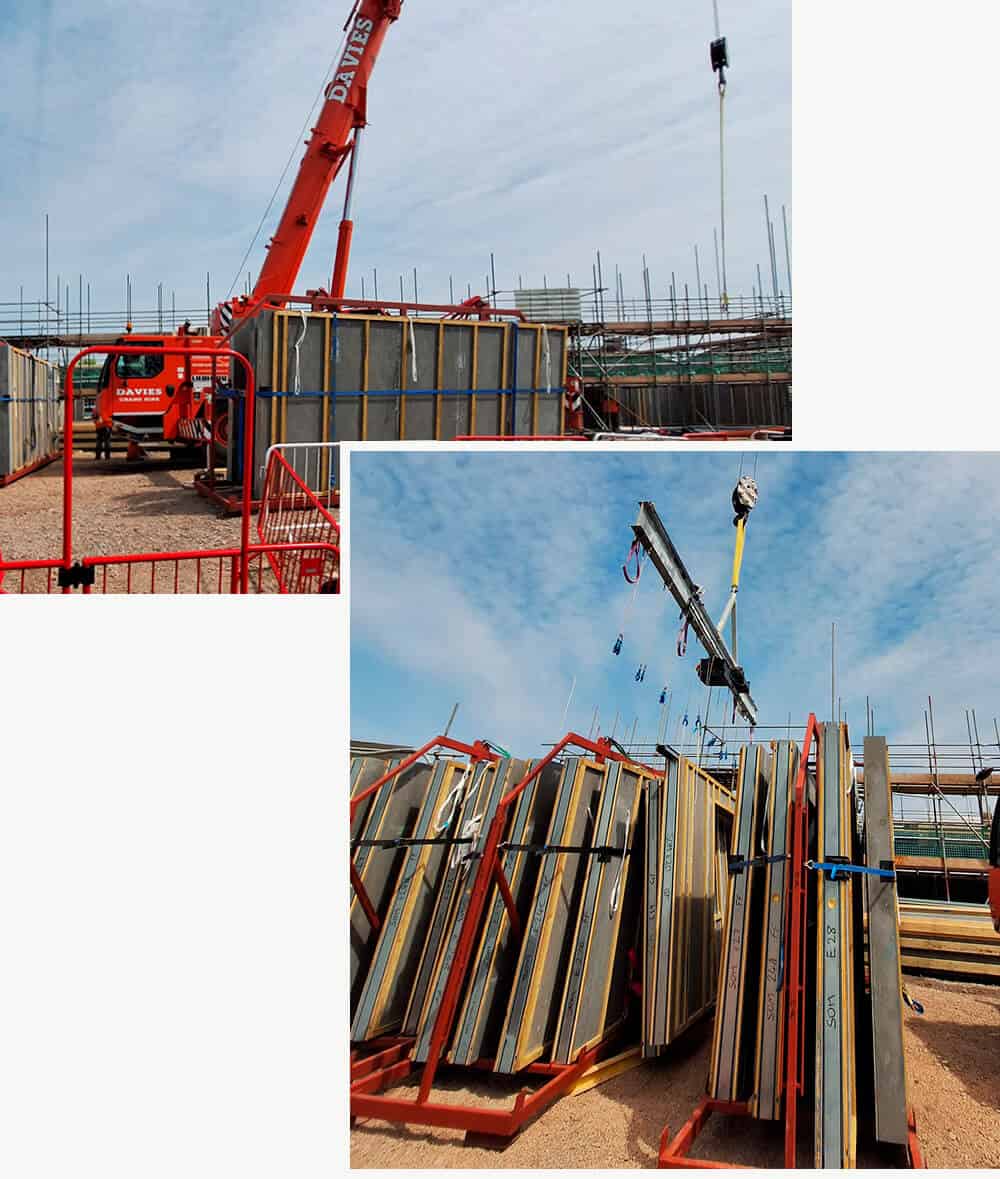 Our panels arrive on stillages. We can get approximately one unit on each truck. It's easy maths from there.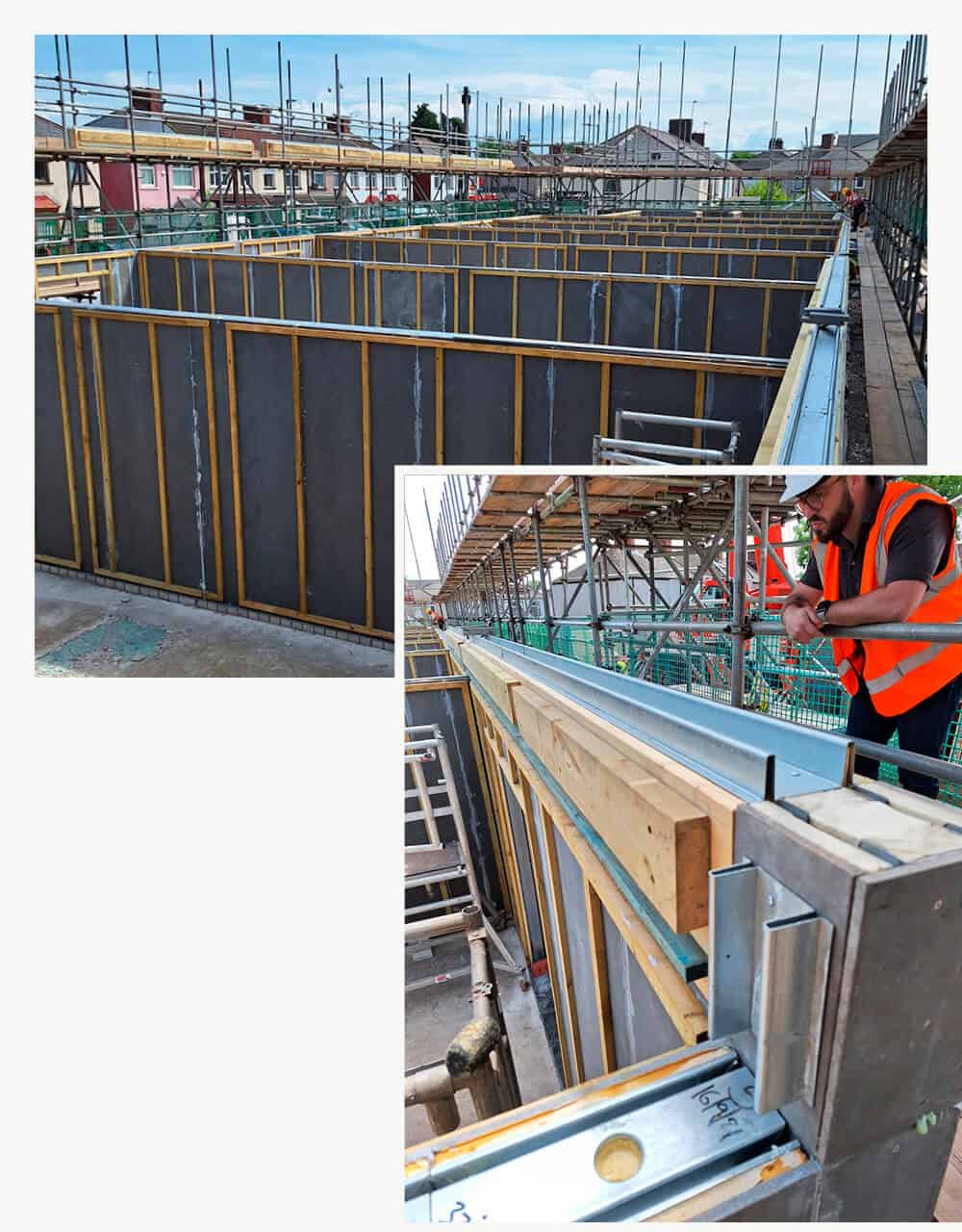 We waste no time in installing the Ground Floor panels. The Glulam Ring Beams go in next, providing the connection between Ground and First Floor.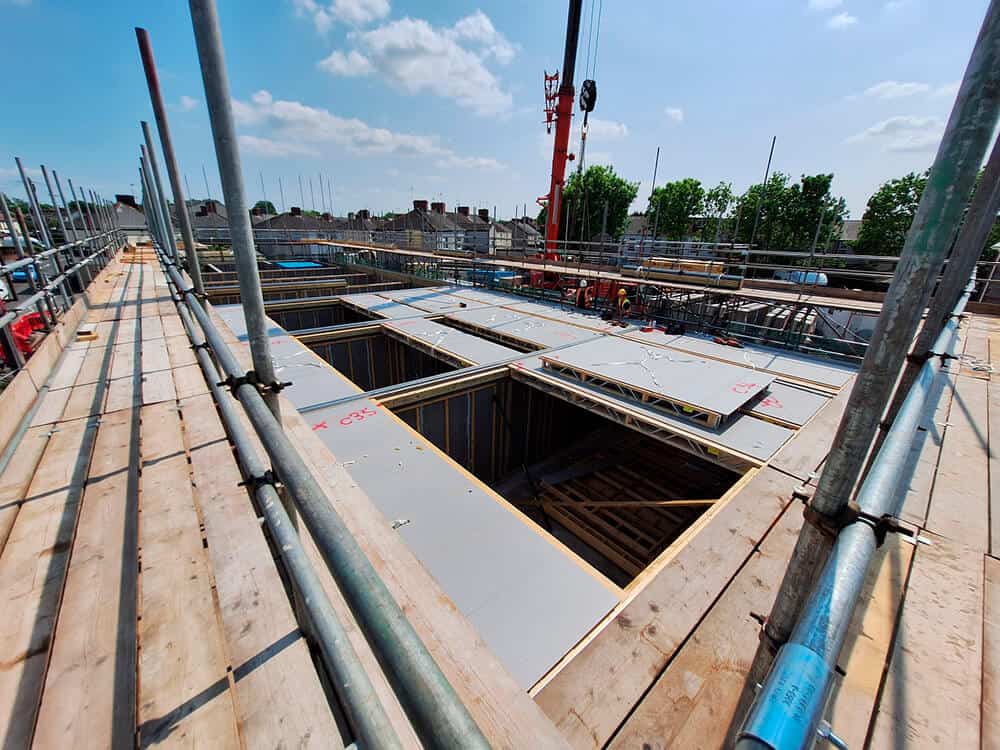 Progress is quick, with the Floor Cassettes going in too, and we're still only on day one.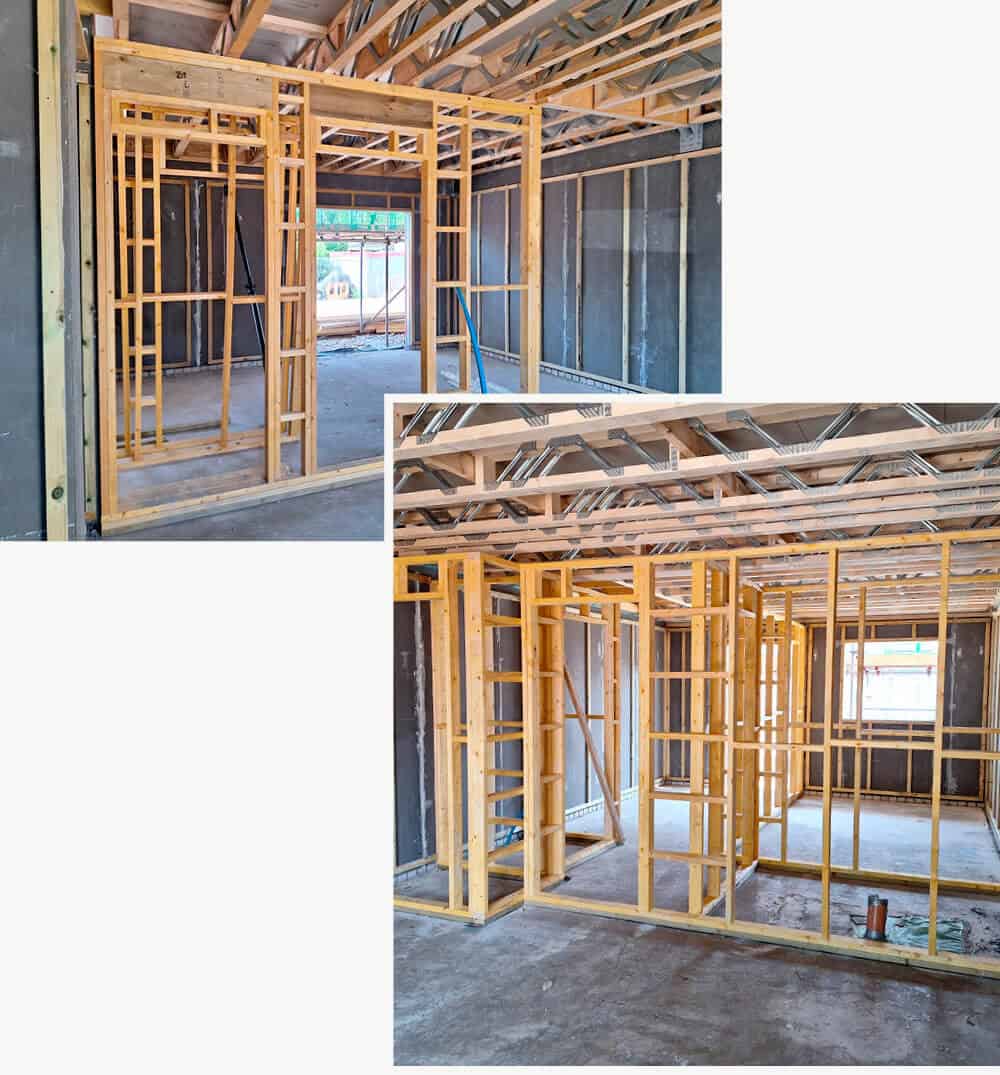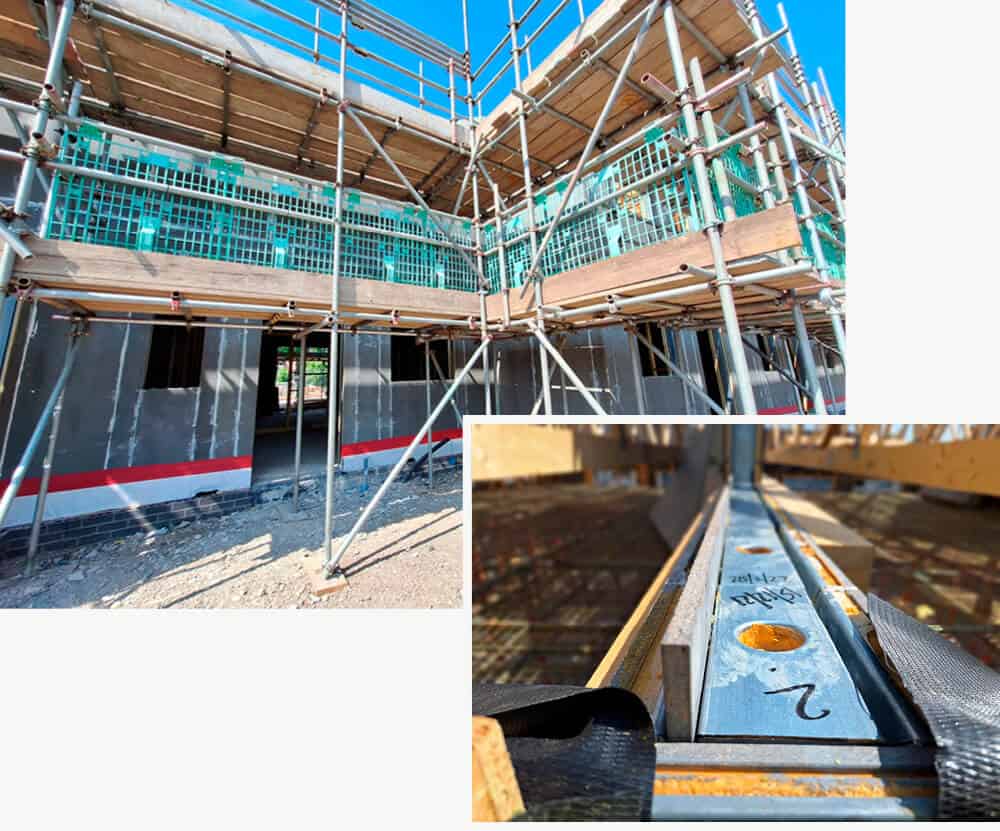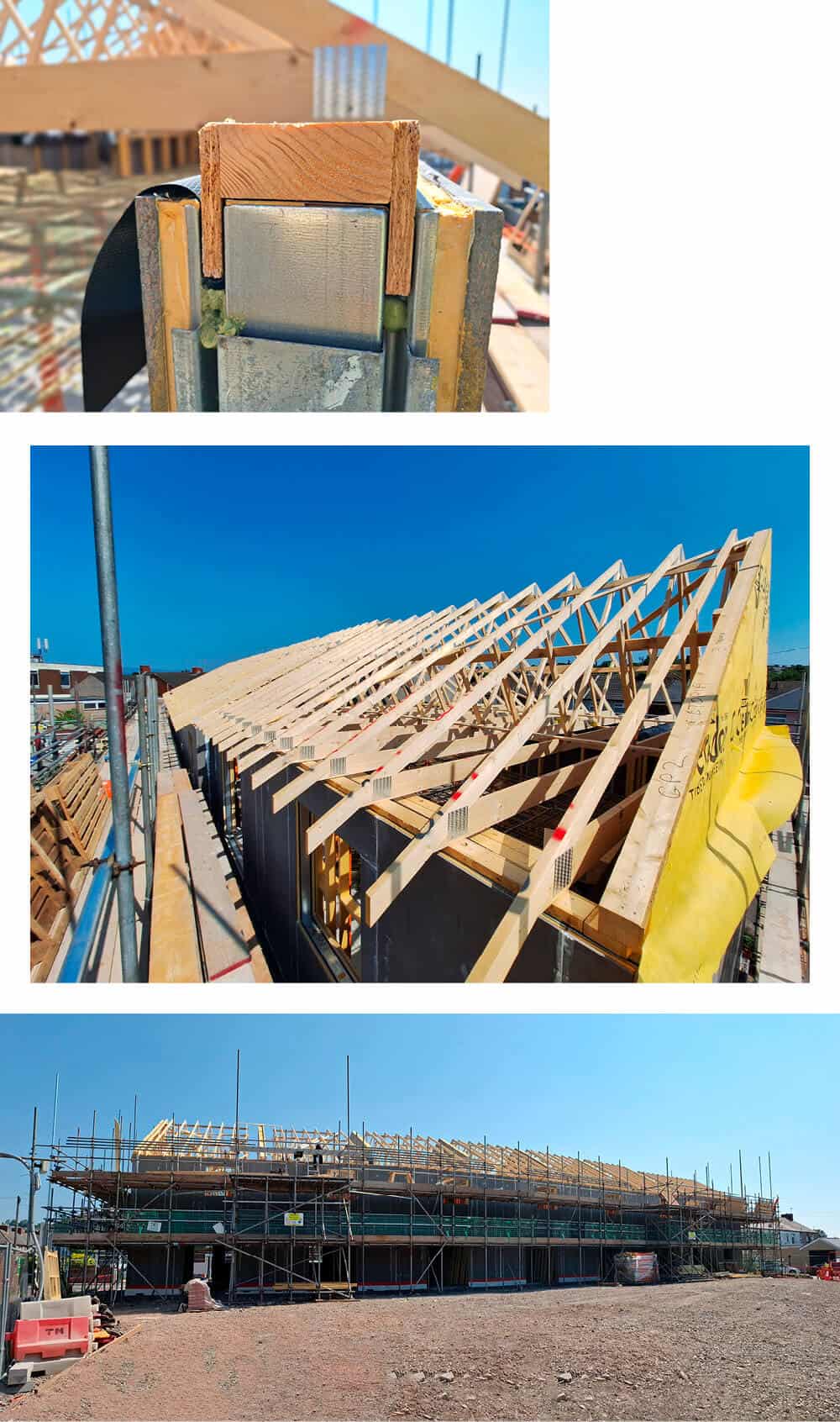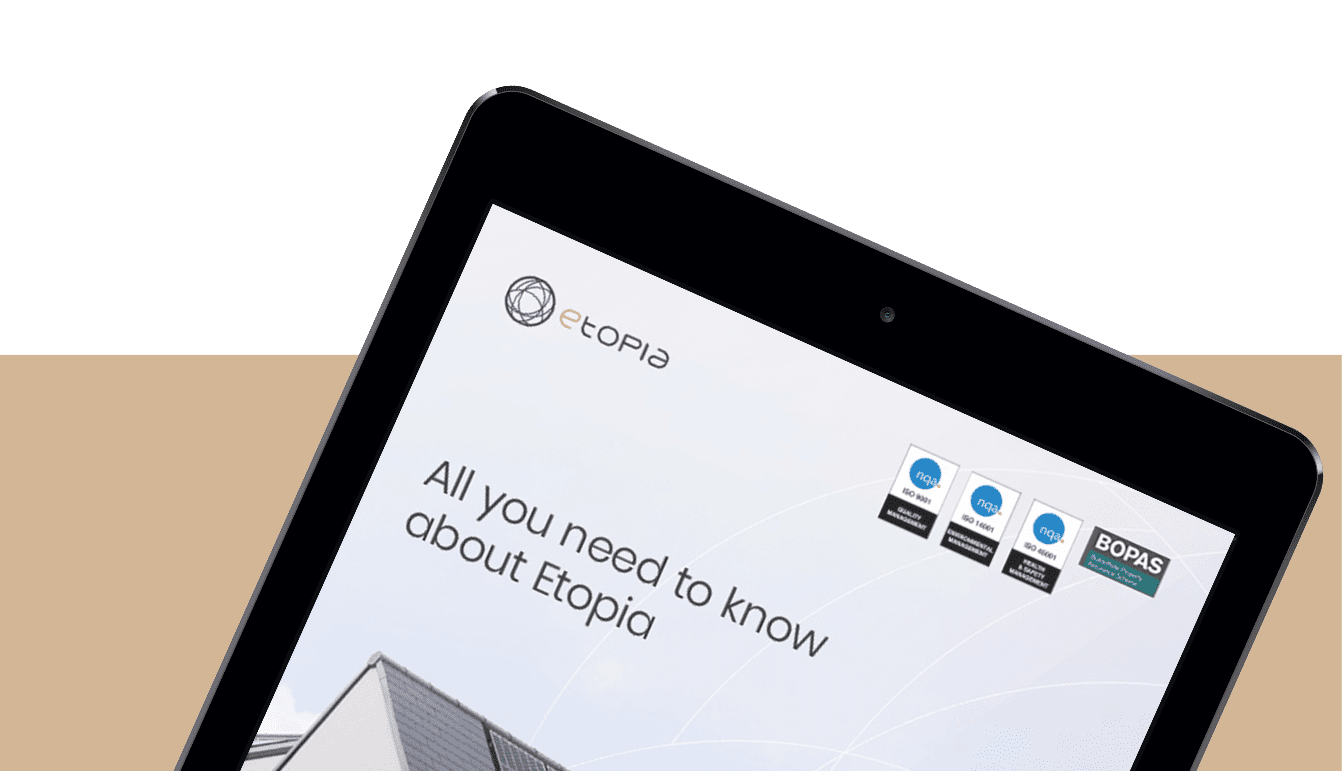 Download a copy of our brochure.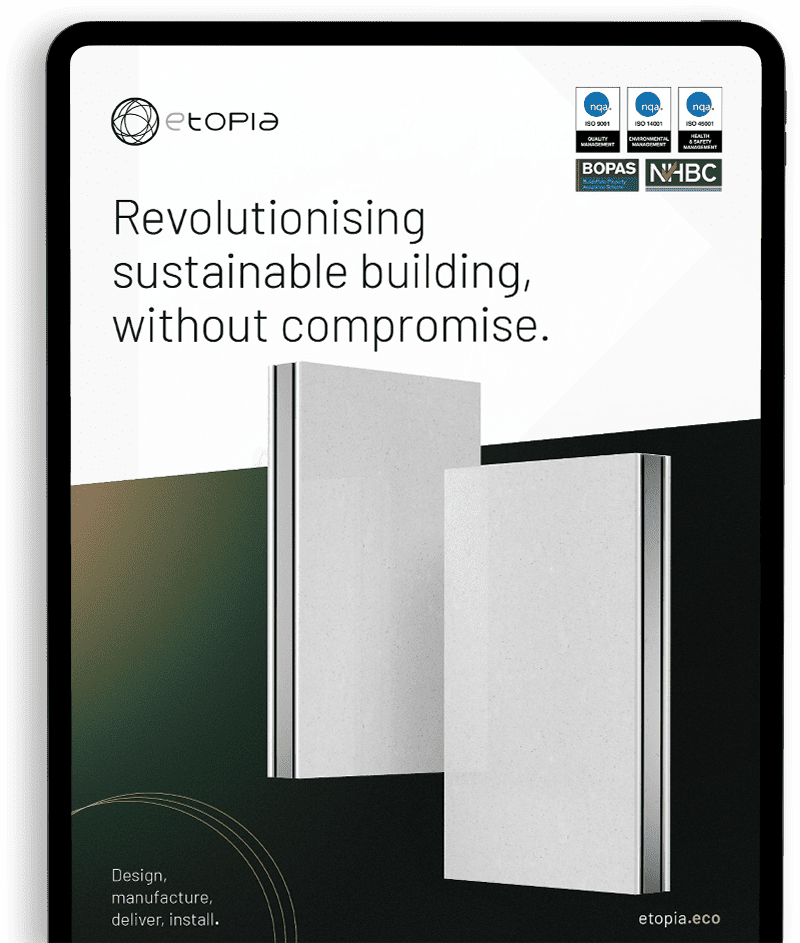 CONTACT ETOPIA
Ready to talk about your next build?
If you have any questions at all please reach out to us via the form. We're always happy to talk.
Other enquiries can be made to info@projectetopia.com.