Jamie Reuben is a British businessman, investor and philanthropist. His work and interests span the real estate, hospitality, retail, sports, media, entertainment and technology sectors. He is a Principal at Reuben Brothers, which specialises in private equity, real estate investment and development, and debt financing globally. In 2011, Jamie co-founded Melbury Capital, an emerging market investment house, where he remains a Managing Partner.
Jamie spearheads Reuben Brothers' newly established, yet rapidly expanding hospitality business, which acquires and develops hotels across the United Kingdom, United States and Europe. Jamie's vision is to have best-in-class hotels, restaurants and private clubs in key international markets, with a modern, creative approach to guest experience. The successful opening of The Twenty Two hotel, restaurant and private members' club on Grosvenor Square in London is a prime example of this vision coming to life. The portfolio Jamie leads is a combination of owner-operated properties and partnerships with some of the world's best luxury and lifestyle-focused operators, including Oetker Collection (Hotel La Palma in Capri, The Vineta in Palm Beach), Corinthia Hotels (The Surrey in New York, The Corinthia in Rome), Baglioni Hotels (Luna Baglioni Venice), Ennismore/Accor (Mondrian Shoreditch), Experimental (Chalet in Verbier, Il Palazzo in Venice) and Pacha in Ibiza, with many more in the pipeline.
Other notable London projects that Jamie is taking an active role in include the development of Cambridge House (formerly the In & Out Club), Admiralty Arch (Waldorf Astoria) and Carrington House in London. He has a passion for architecture and design, with a particular interest in restoring iconic heritage properties – respecting the tradition while bringing them to life.
In 2021, Jamie Reuben formed part of the consortium that bought Newcastle United Football Club, where he sits on the Board of Directors of the club, supporting its executive team. His work with the Club, together with his involvement in Reuben Brothers' investment in redeveloping office and retail space in the city centre, and his philanthropic work with the West End Foodbank has meant Jamie has built a close personal connection with the city and the people of Newcastle.
Jamie has a varied business portfolio. He is Managing Director of Burlington Arcade, London's iconic retail destination; an investor and Board advisor of Project Etopia, a sustainable housing design and construction firm; and a Director of Arena Racing Company, Britain's largest racecourse group. He also focuses on venture capital investing in the UK and US, supporting businesses in their respective growth strategies, including in tech and consumer-facing companies. Some of Jamie's notable investments include the Lunaz Group, which upcycles and converts vehicles into zero-emissions powertrains, British luxury menswear and bespoke tailoring business Thom Sweeney, as well as KYU Restaurants in the United States, where he is a board member.
The Reuben Foundation is a major focus of Jamie's. He is working to find innovative solutions to homelessness and housing shortages in the UK. He co-chairs Centrepoint's dynamic Growth Board, responsible for leading the charity's ground-breaking Independent Living Programme, including Reuben House, which aims to break the cycle of youth homelessness.
Jamie lives between London and the United States. He is a sports lover who plays and follows tennis, padel and football, as well as being a collector and admirer of contemporary art.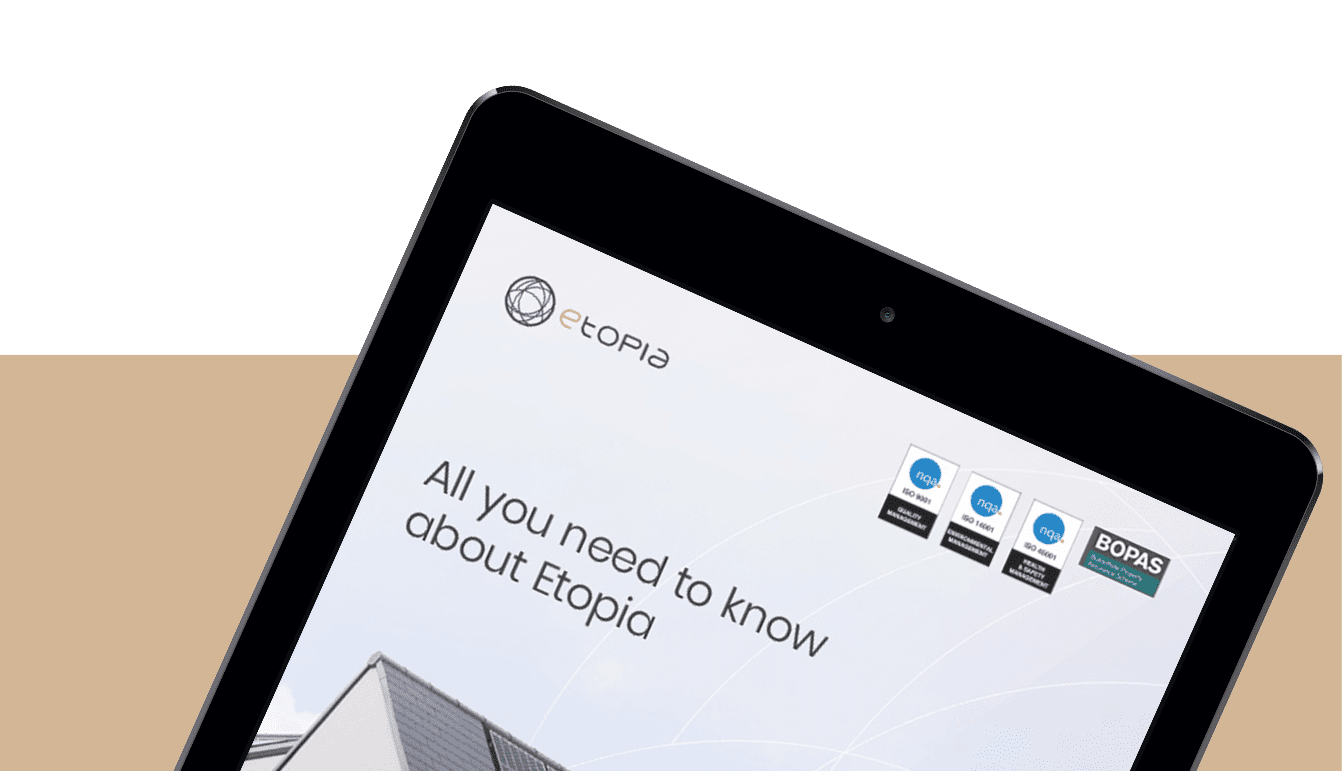 Download a digital copy of our brochure.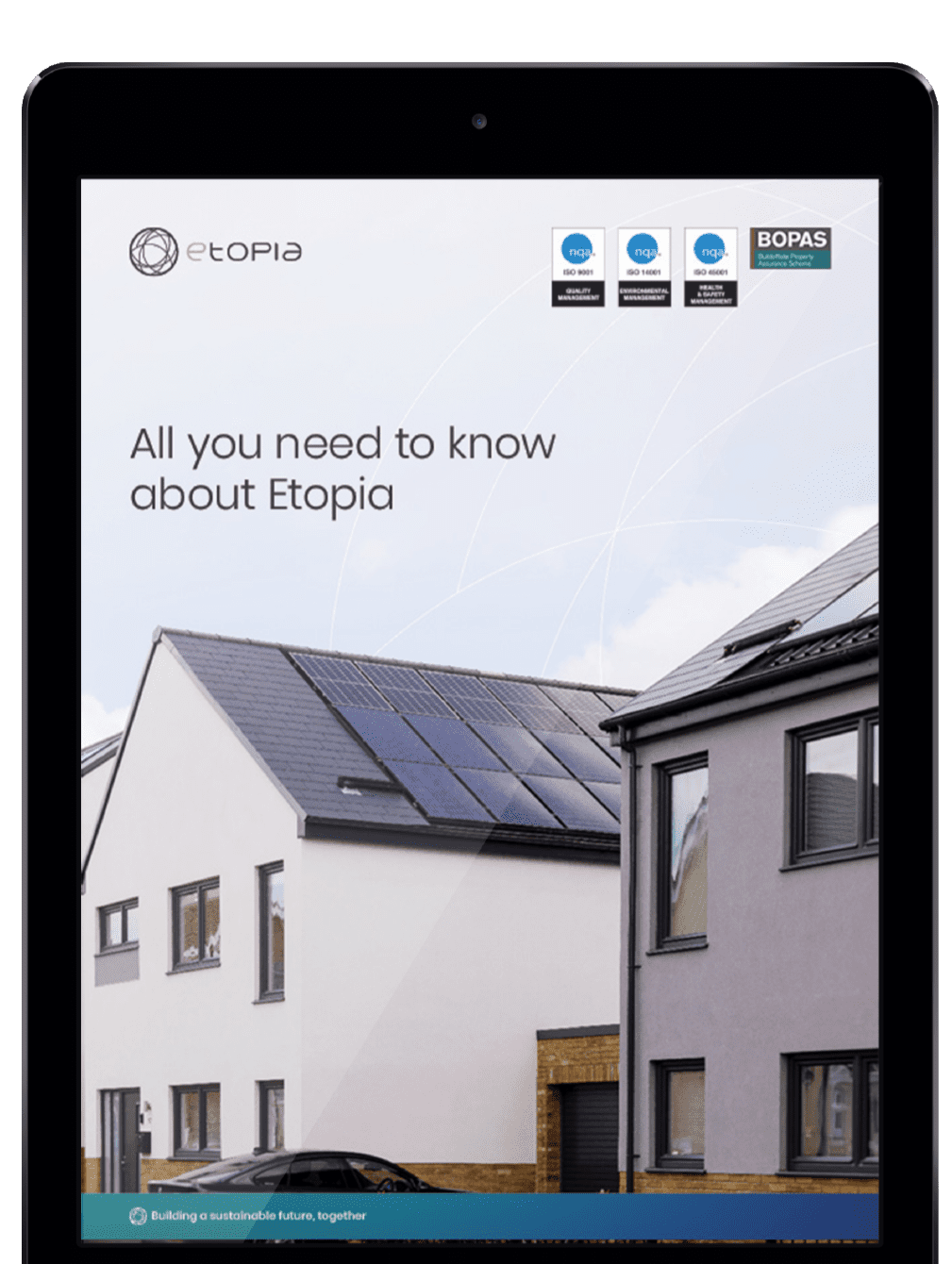 CONTACT ETOPIA
Ready to talk about your next build?
If you have any questions at all please reach out to us via the form. We're always happy to talk.
Other enquiries can be made to info@projectetopia.com.