Alex is the Head of Etopia International, leading on the project design, management, and construction areas, optimising the sustainable designs for new buildings, and creating comfortable places to live.
With a background on the field of Architecture, Engineering and Construction (AEC) that investigates construction innovation, Alex has extensive experience managing residential, commercial, industrial, and civil projects within organisations in the private and public sector during a 42-year career in America, Europe, and the UK.
Alex is a Chartered Engineer, Member of the Chartered Institution of Building Services Engineers. He also holds a Bachelor of Arts (Honours) in Business Studies, and a Master of Science in Environmental Design of Buildings at the Welsh School of Architecture in Cardiff University.
Further, he has specialised in Sustainable Cities at the SDG Academy acquiring global scientific and technological expertise to promote practical solutions for sustainable development, including the implementation of the Sustainable Development Goals (SDGs).
Alex has recently written an article about a holistic approach to sustainable transportation in large urban cities in the book "Ecocities" published by Cardiff University.
Having competed against more than 200 other nominations, Alex has received a 2015 Green Apple Awards for the Built Environment and Architectural Heritage.
Alex is a Certified Passive House Tradesperson (BRE) facilitating quality assurance on the construction site, and has extensive experience in Building Information Modeling (BIM) implementation and coordination for digital transformation in the architecture, engineering, and construction (AEC) industry.
Alex is an EDGE Expert, providing of technical support for green building design and Excellence in Design for Greater Efficiencies certification for residential and commercial buildings in the UK.
Alex is registered under Stroma Accreditation Scheme as an 'On-Construction Domestic Energy Assessor' to produce Building Regulations Compliance Statements and Energy Performance Certificates for newly built homes, in accordance with the Building Regulations and legislation implementing the EU Directive on the Energy Performance of Buildings.
Alex achieved a LEED® Green Associate™ accreditation within the framework of the U.S. Green Building Council's Leadership in Energy and Environmental Design.
Alex is also a member of the International Society of Sustainability Professionals, and a member of the Project Management Institute.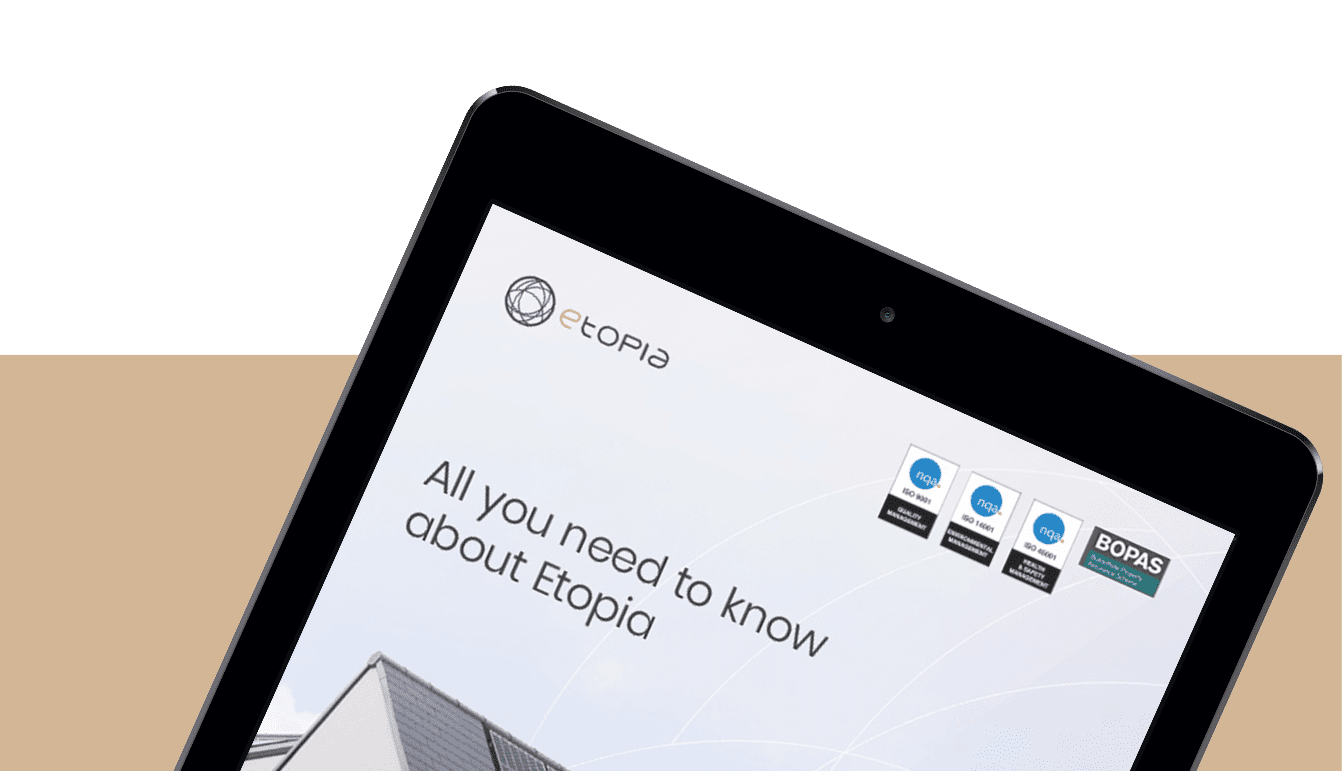 Download a digital copy of our brochure.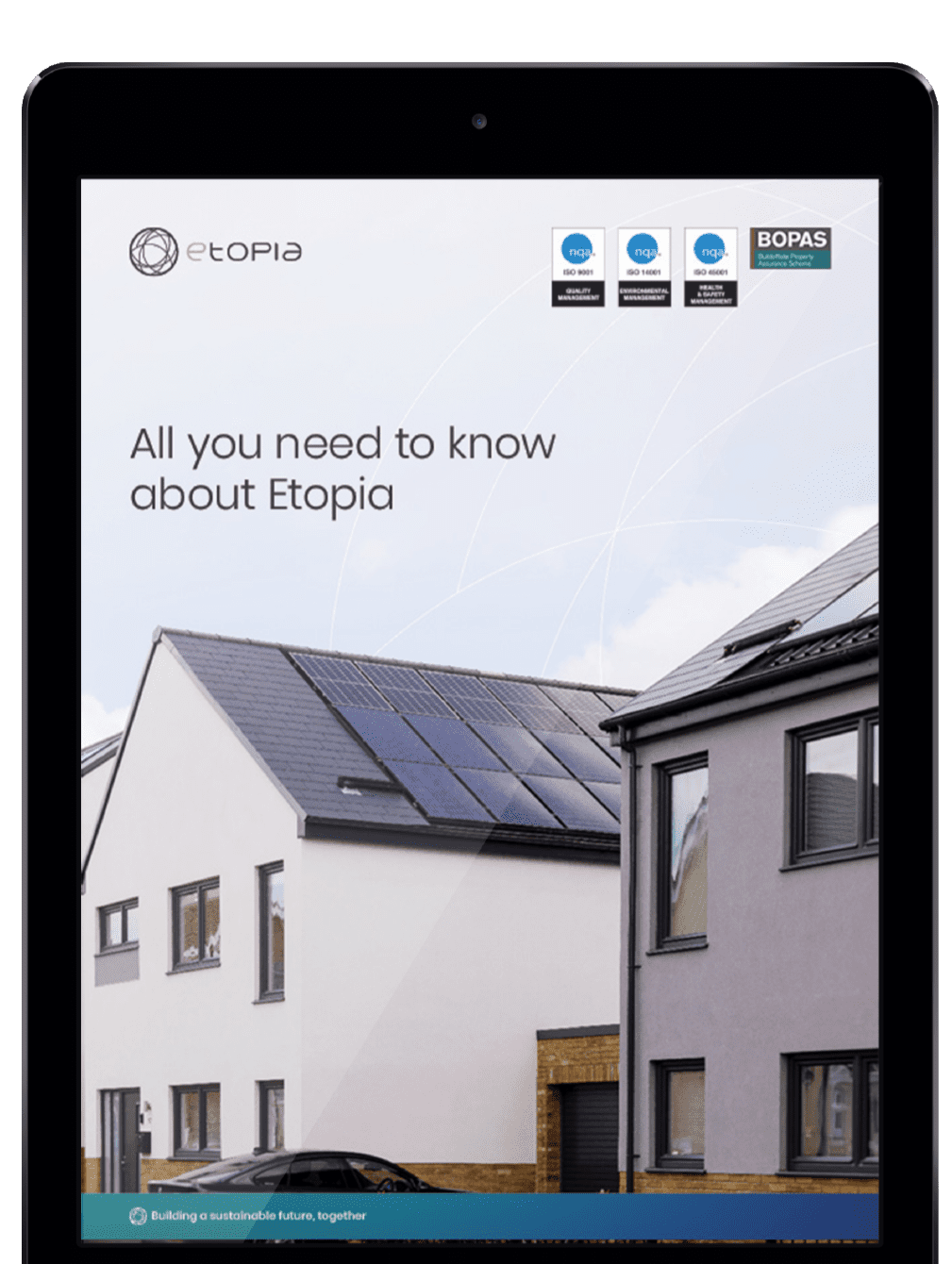 CONTACT ETOPIA
We're happy to discuss your next sustainable building.
Please reach out to us via the form if you have any queries. Or to talk to us directly, call 020 3781 8444.