SUSTAINABLE LIVING
Weaving environmental and human needs into one beautiful solution.
These homes are 25% larger than UK government guidelines. Their double height windows and triple glazing create breathtaking levels of space, light and warmth. With state of the art kitchens, bathrooms and lighting, plus a smart home energy management system, these are truly modern homes.
EFFICIENT HOMES
New standards for sustainable building.
In the video Joseph Daniels uses the landmark development at Priors Hall in Corby to explain the performance of the Etopia build system and green building capabilities. Since this development, Etopia has improved the build system, now working with large panel formats, which makes construction time even faster.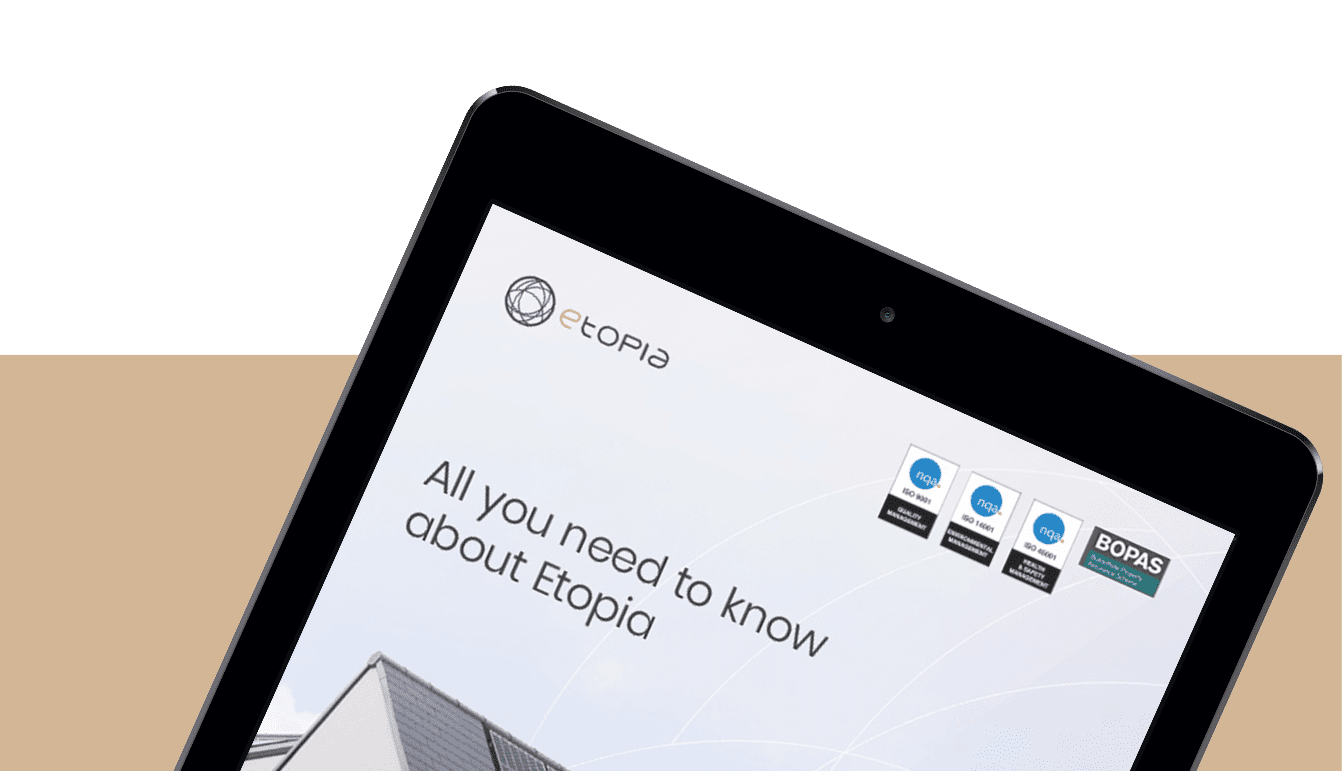 Download a copy of our brochure.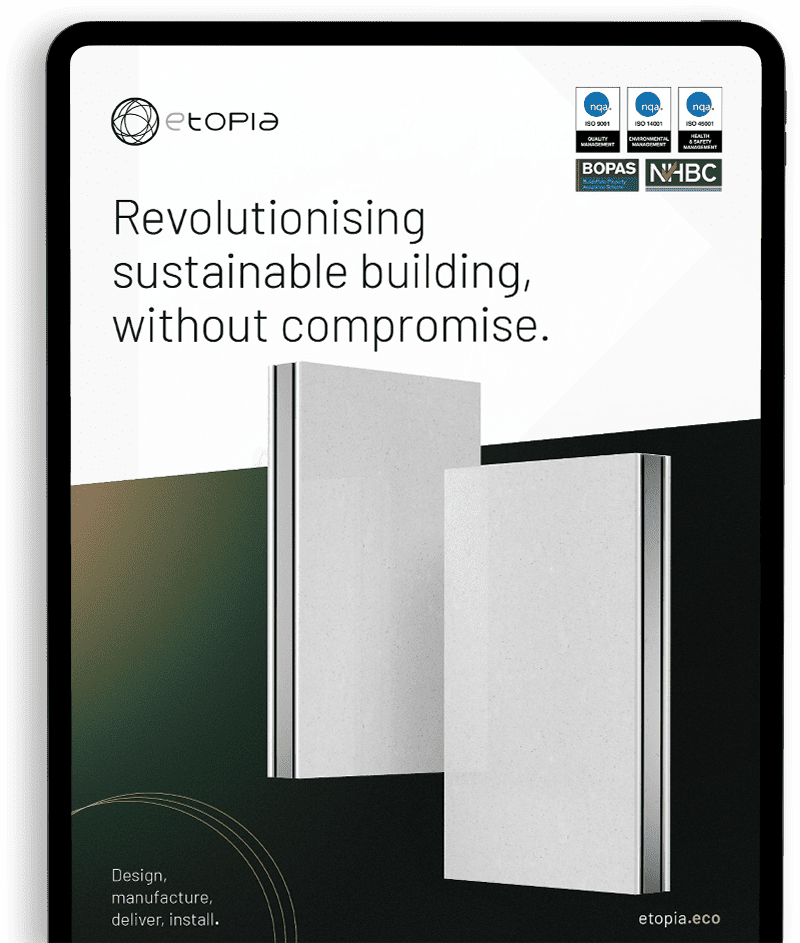 CONTACT ETOPIA
We're happy to discuss your next sustainable building.
Please reach out to us via the form if you have any queries. Or to talk to us directly, call 020 3781 8444.