A home for life
Ann and Keith's home was built by their son and daughter-in-law (Mark and Jess) in the garden of their home in Lincolnshire so Ann and Keith could be close to their family. Mark really wanted the home to be energy efficient so Ann and Keith wouldn't be afraid of paying energy bills.
Mark explained that he chose Etopia because of the simplicity and performance of the system, knowing that he would achieve a Net Zero Home for his parents. He noted in particular that the construction process was very quick, as the Etopia panels only took 3 days to install and follow on trades could come in straight after to finish the home. Mark pointed out that during the recent high temperatures the house didn't overheat thanks to the fabric of the home not transferring the heat from outside.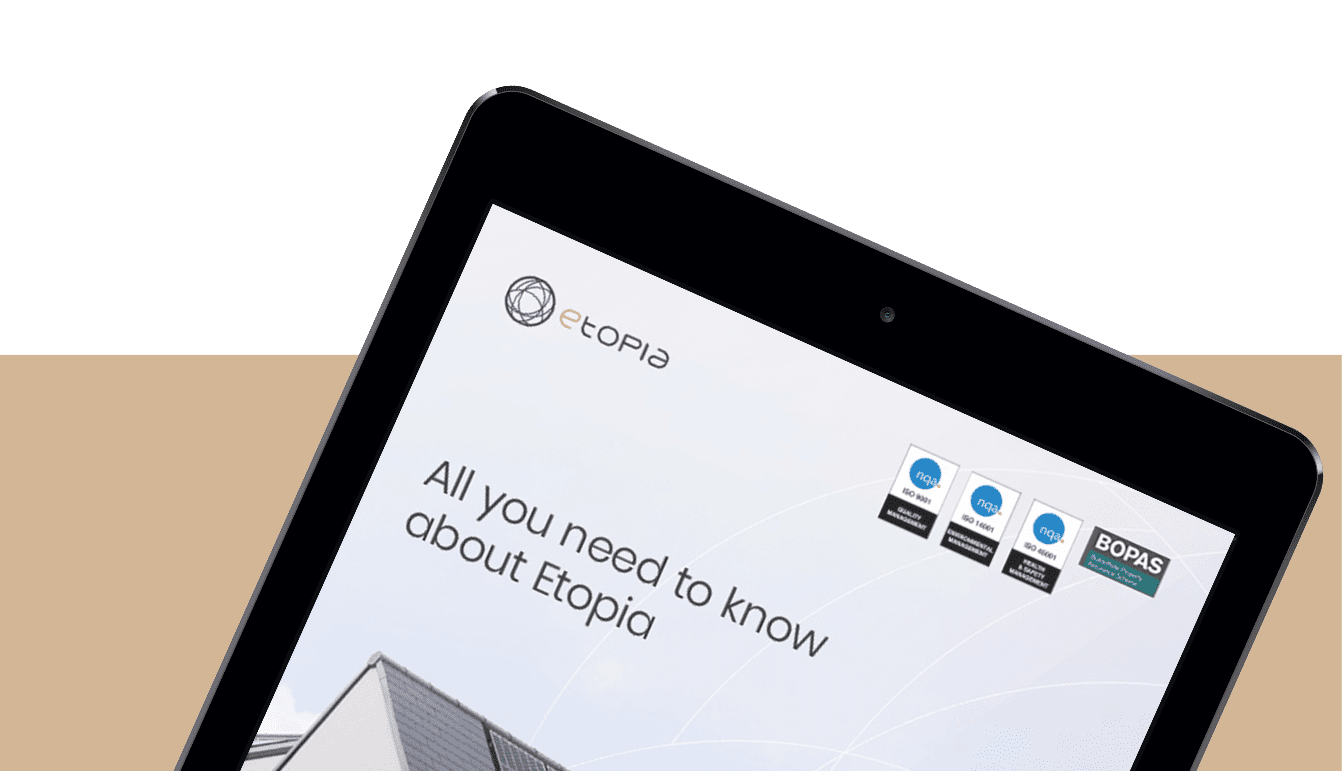 Download a copy of our brochure.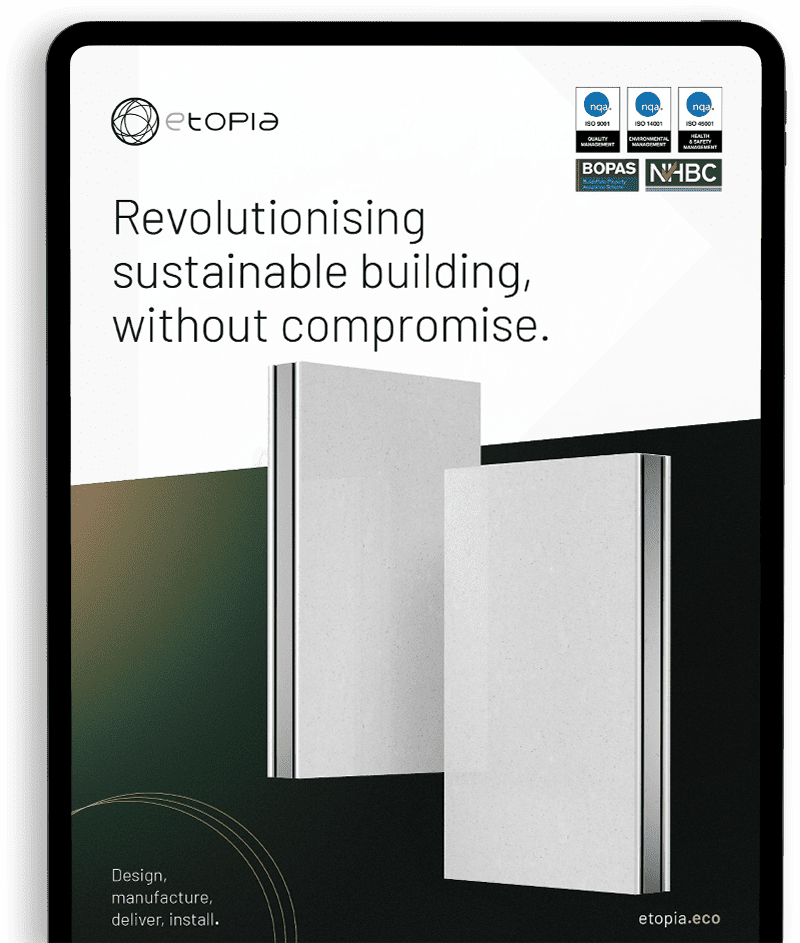 CONTACT ETOPIA
We're happy to discuss your next sustainable building.
Please reach out to us via the form if you have any queries. Or to talk to us directly, call 020 3781 8444.